Mar 4, 2016
Two, Four, Six, Eight…Who do we Appreciate!
Workplace culture has become a hot topic in the business world. Executives from all types of businesses are racking their brains in an attempt unlock the secret to attracting and retaining the best employees. While the ideas on what works to accomplish this are wide-ranging, there is growing evidence that generosity and appreciation go a long way in creating a positive work culture.
Because it's easy to get caught up in daily tasks and overlook the everyday contributions of colleagues, it's even more important to take a step back and recognize the tremendous value employees bring to a business. The first Friday in March is National Employee Appreciation Day, and Elements Massage wants to express its gratitude for the passionate, dedicated employees at each independently owned-and-operated Elements studio.
In addition, while there are countless stories to share, there are a few long-tenured individuals in the Elements system, Nohemy Smith, Stephanie Hughes and Jacqueline Martinez that the company especially wants to highlight. Each of these therapists demonstrates a genuine passion for healing through therapeutic touch.
Nohemy Smith, LMT, South Park Studio, Charlotte, NC
After graduating from Cambridge College in Denver, Nohemy Smith began her career in massage therapy in 2005 at Piney Creek, the very first studio opened by Elements Massage founder, Michele Maruniak, in Centennial, Colo. Although Elements was not yet a franchise that first year, Smith worked with Maruniak through the transition and stayed there for six years.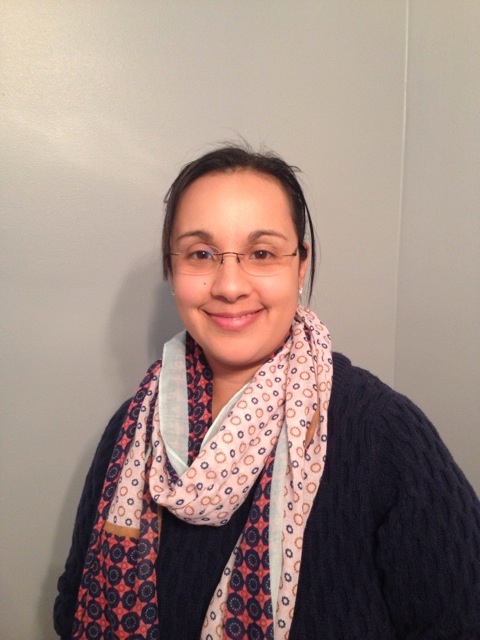 "Michele was a great mentor and still is," says Nohemy. "She helped me grow as a therapist and taught me how to keep myself healthy using body mechanics to increase my strength and to keep me from hurting myself; something you have to learn if you want a long-term career as an MT."
A long career she certainly has had. After Piney Creek, Nohemy helped a client open the Elements Massage at SouthGlenn, in Centennial. She then moved east to Charlotte to work at the South Park studio, where she has been for the last 3.5 years. Nohemy says she's been blessed with great owners who have helped her grow professionally. In addition to her role as a therapist, she does all the hiring and scheduling and is now a mentor to others.
"A lot of franchises have gone the spa route, adding facials, wraps, and pushing products," adds Smith. "I prefer to help people manage stress and pain and to heal. And seriously, tell me what other company requires its employees to get at least one massage every month?"
"Nohemy has been with us since the inception of our studio," says South Park Owner Mark Little. "Although she's helped our studio grow and succeed in many ways, I think one of her most important contributions is her unshakeable belief in the Elements Massage Service Path, The Elements Way®. It is the way we customize every massage to best meet client needs and she models it every day, in every session."
Stephanie Hughes, LMT, Piney Creek Studio, Centennial, CO
While performing as a dancer during her college years at Loretto Heights in Denver, Stephanie Hughes practiced massage on her peers to help relieve their sore muscles and manage injuries after performances. Later, she attended the Colorado School of Healing Arts in Littleton, where she earned her massage license and began her career as a massage therapist at a physical therapy clinic for 11 years before moving to Elements Massage. Like Nohemy, Stephanie worked at the Piney Creek studio and is still there 11 years later.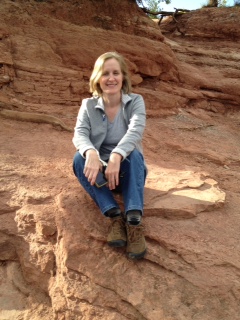 "Stephanie is an astonishing therapist and employee," says Manager Trudy Gatewood. "She is committed and genuinely cares about her clients. Stephanie goes the extra mile for them, by coming in early or staying late to meet their schedule needs."
"I believe my biggest contribution to this studio is making it a "no guilt" zone," says Stephanie. "I want my clients and colleagues to feel comfortable and welcomed when they are here. We work together, share together and do so without added stress and pressure."
Forrest Burdue bought the Piney Creek location two years ago, and was impressed with Stephanie the moment he met her.
"She immediately stood out as a leader for the rest of the team. In staff meetings, she is first to share her experience and lend a hand in coaching new co-workers. I think her success has been built on her caring nature and willingness to help not only clients but also other co-workers. She rarely misses a shift, which has attributed to her success in the studio and she doesn't bring personal issues to work. For me, Stephanie is the type of employee you just want to say thanks to - not only for being a great employee, but also for being a good person."
Jacqueline Martinez, Owner/LMT, Salem and Concord Studios, NH
It's no surprise that Jacqueline Martinez has worked in the service industry for her entire career as she has always been motivated to help others. While working as a financial advisor, she became a client at an Elements studio in Massachusetts and decided to make massage therapy her new career path. After earning her certification as an LMT, Jacqueline started working at Elements Massage in 2007 and now owns two studios in New Hampshire.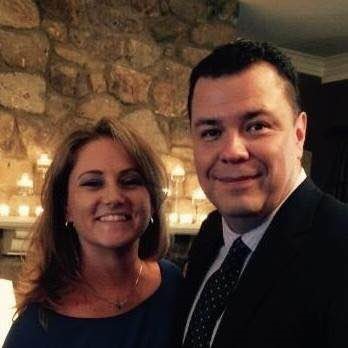 "I have been a member at other massage studios, like Massage Envy. They are good at recruitment, but they don't take care of their therapists, in my opinion," says Jacqueline. "Elements cares about and respects the therapist's time. I love that we focus on customized massage. As a therapist and an owner, I'd like to think I've helped others grow in their craft and provided them with financial stability. Making a difference physically, emotionally and mentally for both therapists and clients is why Elements is so successful."
Advice about Becoming a Therapist
As the image of the massage has changed from what was once thought of as a luxury to instead, being considered a regular part of a healthy lifestyle regimen, the demand for therapists has grown significantly. There is now a tremendous opportunity for individuals looking for a career in healing. When it comes to giving advice on whether to become a massage therapist, all three women agree that passion, empathy, strength and energy are essential to success, and that pursuing a career in this industry requires careful consideration.
"It's not just a job," says Stephanie. "You do it because you want to help others and touch their lives."
"This job can be physically demanding," adds Martinez. "You need to be healthy and strong and make it a point to care for yourself. It's important to rest in between sessions, stay fit, learn about body mechanics and take advantage of getting massages from your colleagues. In that way, you not only help yourself, but it makes you better as a therapist."
"Do your research," advises Smith. "Don't buy into the notion that you can instantly be your own boss and make your own schedule. You have to go in for the love of healing and helping people. And it's hard to build a clientele without help."
Like many businesses, massage is a people business, and without great people like Nohemy, Stephanie and Jacqueline, Elements Massage wouldn't be what it is today. On National Employee Appreciation Day, we once again say, thank you to all the great men and women who work in the independently owned-and-operated Elements Massage studios across the country and who help their clients feel their best every single day.