Therapist Levels of Skill
A whole new level of skilled massage therapist
Elements Massage Studios® are constantly striving to give you the best experience possible. The Career Advancement Program was designed in order to invest and train the Massage Therapists to become masters of their craft and provide a massage tailored to your exact needs. This allows you to choose the Massage Therapists at the level that best suits you.
---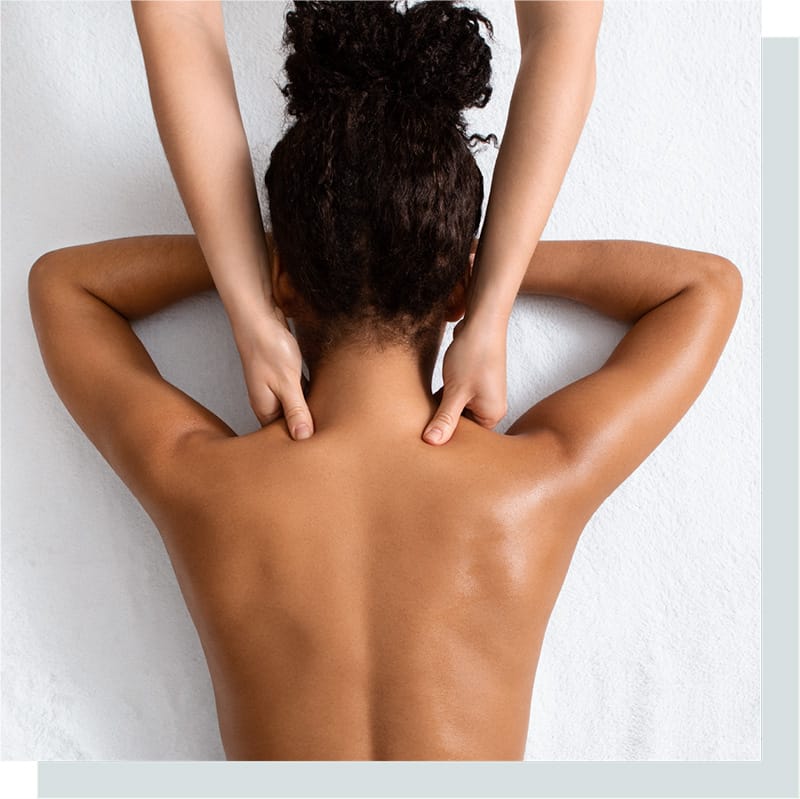 INTRODUCING THE NEWEST PROGRAM DESIGNED SPECIFICALLY FOR YOU
While every massage at Elements Massage studio is tailored to be a unique one of a kind experience, you can now customize the level of skill with an elite or master massage therapist based on your specific needs and wellness goals.
Each level requires a mastery of the craft along with additional training, education and development to enhance their skills. Experience levels vary by studio.
ELITE

An Elite Massage Therapist has completed at least a one year tenure with an Elements Massage studio and consistently demonstrates mastery of The Elements Way. To reach this level, they have successfully completed both the Professional and advanced Elite Massage Therapist training, continuously have performed various session enhancements for individual client needs, and are consistently achieving high client satisfaction metrics.

MASTER

A Master Massage Therapist has completed the Professional, Elite, and Master level training or other additional education and has a minimum of 2 years of employment with Elements Massage studio. These massage therapists demonstrate the highest level of mastery of hands-on massage and well-being skills, and continue to maintain high performance standards across all client satisfaction metrics.
TAKE THE FIRST STEP TOWARDS
Subject to applicable law, Operator reserves the right to increase your monthly membership rate upon thirty (30) days' written notice to you. Unless you complete the proper cancellation procedures identified herein, you shall incur the increased monthly membership rate on your next monthly auto payment date following the end of the notice period. Operator reserves the right to transfer or assign all or any part of its interest, rights, privileges, duties, and obligations hereunder to any person or legal entity without notice to you or your approval. You acknowledge and agree that this agreement shall be binding to the fullest extent permitted by law. This agreement is subject to applicable law in the jurisdiction where the Studio is located and such applicable law shall prevail in the event of any conflict with the terms and provisions of this agreement. If any term or provision of this agreement is deemed to be invalid, illegal, or unenforceable, all other terms and provisions shall remain in full force and effect and furthermore, such invalidity, illegality, or unenforceability shall not invalidate or render unenforceable such term or provision in any other jurisdiction. This constitutes the entire agreement between the parties and supersedes all prior or contemporaneous proposals, agreements, representations, statements, negotiations and understandings, whether oral or written, between the parties concerning the matters set forth in this agreement.

Appointments may be cancelled without charge up to 24 hours before the appointment's scheduled start time. Cancellations made with less than 24 hours' advance notice may be charged a Late Cancellation fee up to the full cost of the booked session as determined by studios.