Life is a balancing act, and it can be a challenge to juggle everything at once. Between work, family, activities, and household chores, sometimes you neglect the person you love the most: your partner.
If you're craving some extra time with your sweetie, Elements Massage has the perfect solution: a Couples Massage treatment. We'll set up massage tables side-by-side, allowing you to indulge in a stress-reducing, muscle-relaxing experience together!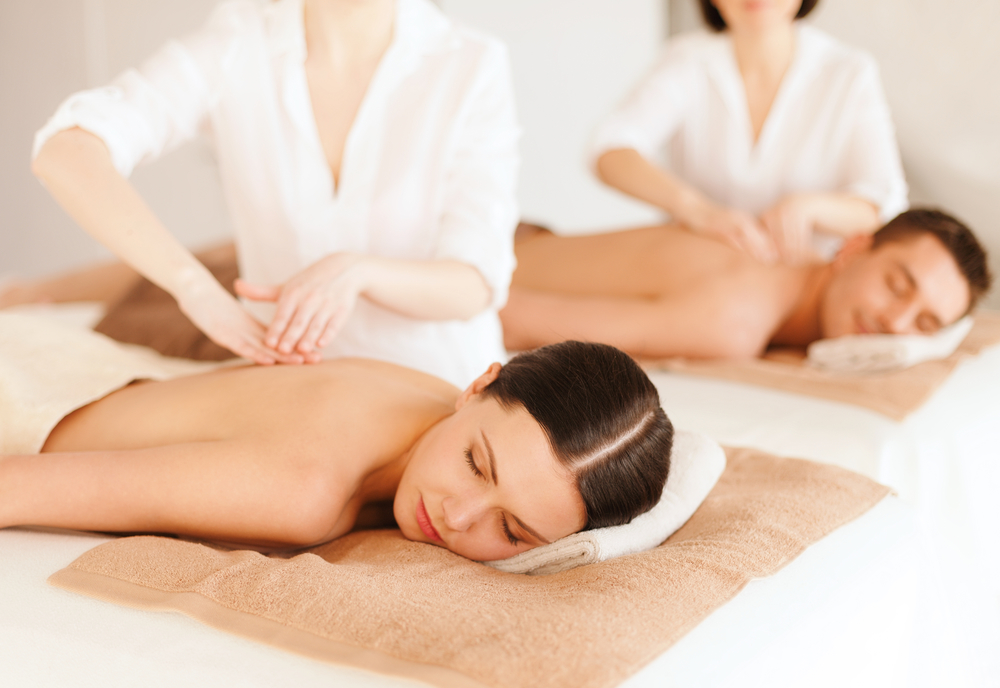 Any of our massages can be turned into a couple's massage. Do you need some deep tissue work to relieve tension in your shoulders? Maybe your partner loves the warm, healing touch of hot stones. Our therapists provide treatments that are relaxing, therapeutic, and satisfying for everyone.
At Elements Massage, you can book with confidence, knowing each session is back by The Elements Promise™. It's our guarantee to you: if your massage does not meet or exceed your expectations, the next one is on us.
Our clients have rated us "the nation's best massage." We love great matches, and we want to treat you and your loved one to a therapeutic experience that is unmatched in the industry. You, your partner, and a session that's customized for just the two of you? It's a match made in heaven!
While we're on the subject of massages and finding that perfect match, have you heard about The Elements Way®? It's our service path, and guarantees each of you will be matched with a therapist who delivers a massage based on your needs and requests. During each session, we listen, learn, and make adjustments to ensure everyone leaves relaxed, rejuvenated, and satisfied.
At Elements Massage, our expertise is unmatched. To experience all of the benefits available at our studios, join our Elements Wellness Program™, which provides members a regular massage at a discounted price. You can even share it with an associate member. It's another great way to enjoy Elements Massage™ as a couple.
Take your loved one to an Elements Massage™ studio near you for a couples massage experience you'll both remember for a long time.
Please note a Couples Massage cannot be booked through our online booking system. Please call your local studio for more information or to book a couple's massage today.
See terms and conditions for The Elements Promise™ below.