There's something about the word "massage" that's instantly relaxing. Imagine walking into a dimly lit room with soft music, then easing your tired body onto a cozy Elements Massage table — knowing you're about to experience the best massage in the industry. It's a magical moment.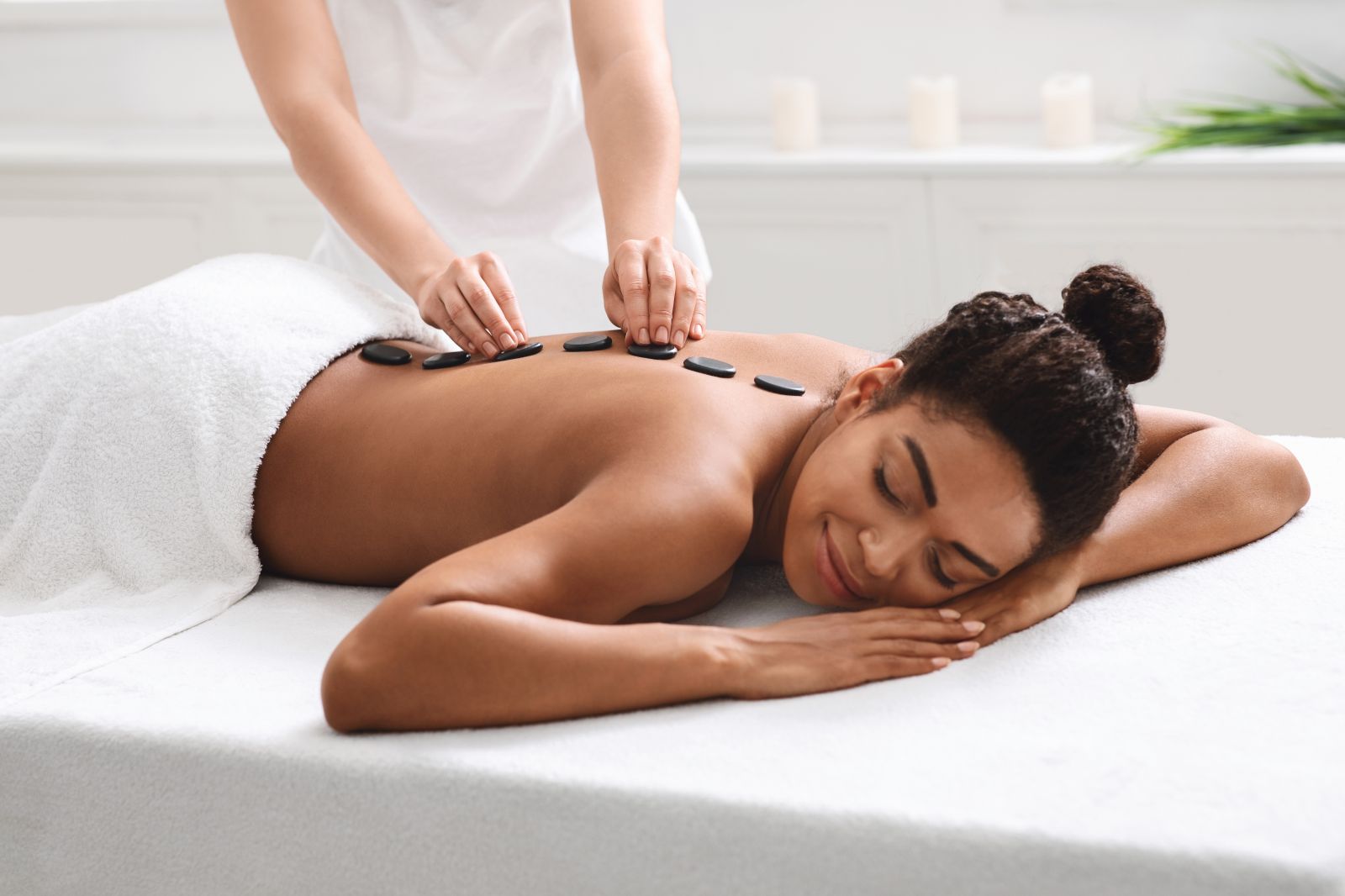 There's only one other thing that could make this massage even more relaxing: adding hot stones. An ancient Chinese body working technique, hot stone massage is the perfect modality to soothe, relax and de-stress.
We prepare our basalt stones prior to the start of your treatment, heating them to the perfect temperature, between 125 and 135 degrees. Your massage therapist will warm your body using traditional Swedish massage techniques, then use the stones as an extension of their hands to massage your muscles.
The added heat from the basalt stones will help loosen tight tissue, releasing tension without the need for added pressure. A hot stone massage is both highly relaxing and therapeutic.
This type of massage is beneficial for more than just releasing tight muscles. Clients who book a hot stone treatment at Elements Massage may notice better circulation, improved mood, and a general feeling of well-being. Over time, hot stone massage techniques may help relieve chronic aches and pains. It's the ultimate way to rejuvenate your mind and body.
Add hot stones to your next session at Elements Massage, and get ready for a healing, therapeutic massage experience. Yet another benefit to booking a massage treatment at our studios? The peace of mind that comes with our exclusive program, The Elements Promise™. The bottom line: if your massage does not meet or exceed your expectations, the next one is on us.
Come unwind at one of our independently owned and operated studios. You'll love it!
See terms and conditions for The Elements Promise™ below.