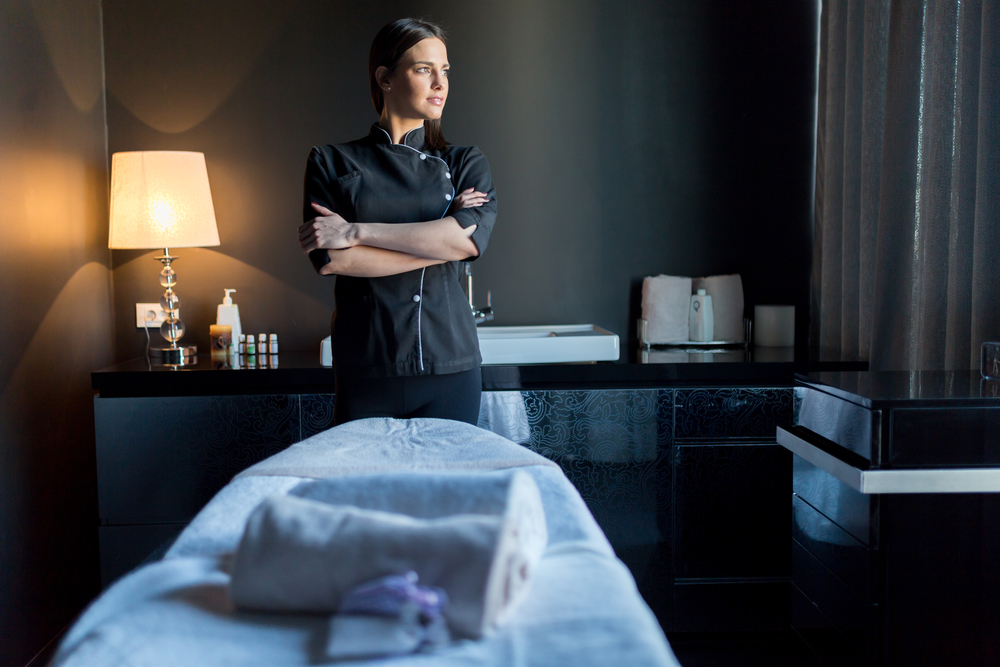 They're popping up everywhere. Much like a certain green-logoed coffee chain, these things seem to be increasingly ubiquitous. In many strip-malls you'll find signs advertising "massage" of some kind or another. So what is the difference between what your experience at Elements Massage ® and what you'd find at these other massage storefronts?
It turns out, plenty. The service you receive once you're in the door can be a far cry from your average spa or studio experience. Elements employs only top-notch licensed/certified massage therapists. "Massage therapist" is not just a loosely-given title; it holds relevance and importance. Here's why it matters:
Our massage therapists are educated. They have gone to school to learn about the anatomy of muscles, bones, ligaments, and joints. They are well-versed in how and why the body can optimally work when everything is in line, and how to fix it when it's not. They have studied Kinesiology (body movements) and pathology (the effects that diseases can have on the body). Basically, at Elements we know our stuff.

Mutual protection. Our massage therapists are required to uphold public health and safety standards that protect you, and ensure that your massage experience is a safe and healthy one. We also hold liability insurance which protects us in our practice.

We get personal. We get that massage is not a "one size fits all" therapy. So often in storefront massage operations a customer walks in, is shown where to sit or lie, and is given a set "treatment" with very little discussion or personalization. At Elements, we take pride in our commitment to provide a massage that fits you, according to your body's needs and your personal tastes and preferences. Our massage therapists are proficient in many different massage modalities, including Swedish, deep tissue, hot stone, and our own Integrative Reflexology.
Anyone can offer "massages" and charge customers money for a massage-type service. However, only a certified or licensed massage therapist can have the full knowledge and accreditation to provide a truly therapeutic treatment. When done correctly and with a base of education and licensure, massage can be an effective complementary medical practice that can help you to heal from other medical conditions. Be sure to check with your doctor, and then come in to enjoy a gain in your wellness and health.
Be massage-savvy, and know that when you seek out a massage from Elements, you're guaranteed an authentically healing experience from certified/licensed massage therapists.
[SOURCES]