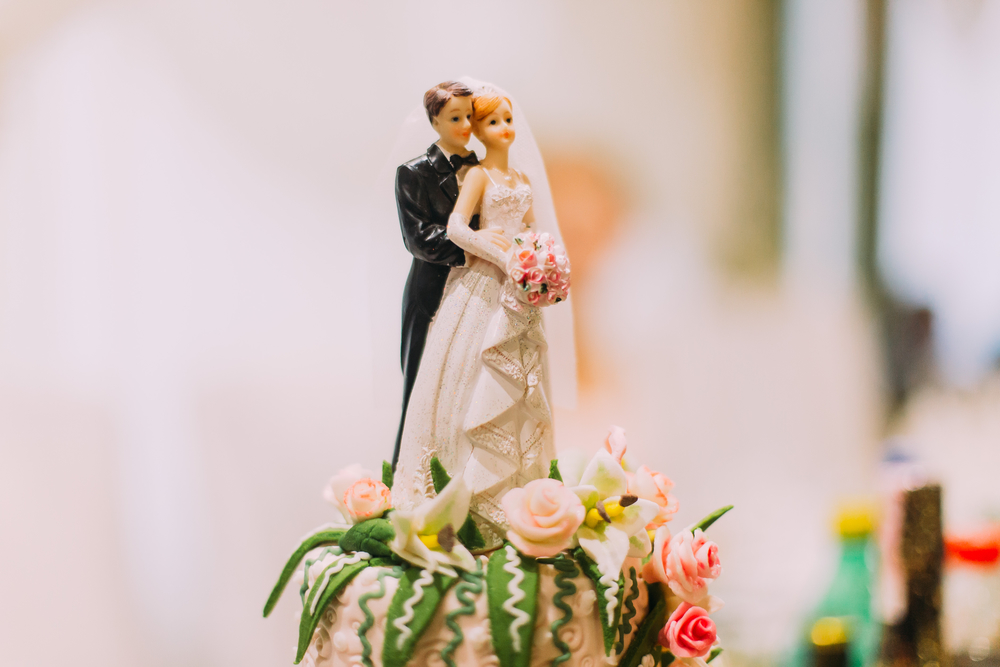 As the Big Day draws near, you start happily checking items off your to-do list. Flowers: check. Dress and tux: of course. Music playlist for the reception: finally yes. Gifts for the important folks involved in the wedding: welllll . . . chances are you're still hunting for JUST the right present, and could perhaps use a little inspiration. We don't blame you – it's tricky to find a gift that will say, "I appreciate you," "thanks for being an important part of my life," and "wow, that was the best wedding shower I could have hoped for," and even "I know I've been a real Bridezilla/Groom of Doom and I'm so, so sorry." Lucky for you, Elements Massage happens to be the answer to your what-to-give quandary. Massage really is the thoughtful, functional, meaningful, and helpful gift for EVERY person on your list.
Even these people:
The wedding party. If you've got a few folks who are honoring you by standing up beside you on your big day, why not honor them by surprising them with a gift of relaxation? Especially if they've thrown/attended showers and parties for you, put forth the cost of a dress or tuxedo to look just right, and will be there to support you and your honey through thick and thin, they really deserve a gift that will help them to be healthy and feel rejuvenated+. Bonus: after their massage, thanks to the increased circulation and blood flow from their massage, they're more likely to have healthy-looking, glowing skin for the photos.

Mother and father of the bride or groom. For a parent, weddings can be just plain hard. Aside from the considerable expense, the emotions involved with actually "giving away" your child can stressful, happy, sad, and exciting. Massage can help this situation, too. When you receive a massage, the feel-good hormones dopamine and serotonin are released, leaving behind feelings of well-being and contentment.

The bride and groom. Really, after months of hard work, dreaming about the honeymoon, one or two arguments about invitations, 9 trips to the craft store, 5 trips to the caterer, and countless emails to make sure every detail for the big day is perfect, the stars of the show could use a little relaxation. The massage therapist can help adjust posture, soothe strained muscles that can tense up with stress, and can give the immune system a boost by increasing the activity of white blood cells – all of which can help make this important day even more wonderful.

The officiant. Yes, tips are appreciated. Of course, donations to the church are needed. However, the gift of a massage can speak volumes about how you recognize how hard they work, and that you truly value their role in the sanctity of your marriage. And since most officiants that don't take a lot of time just for themselves, we're guessing that a gift of massage will be one of the most unique and most appreciated gifts that he or she will have ever received.
For the wedding that you have next on your calendar, be it your own or someone else's, giving the gift of an Elements massage is a very thoughtful, rather unexpected, and very loving thing to do. And, with any luck, they'll keep up the healthy habit until happily ever after.
http://www.rd.com/health/beauty/benefits-of-massage/
https://www.amtamassage.org/research/Massage-Therapy-Research-Roundup/Research-Roundup0.html