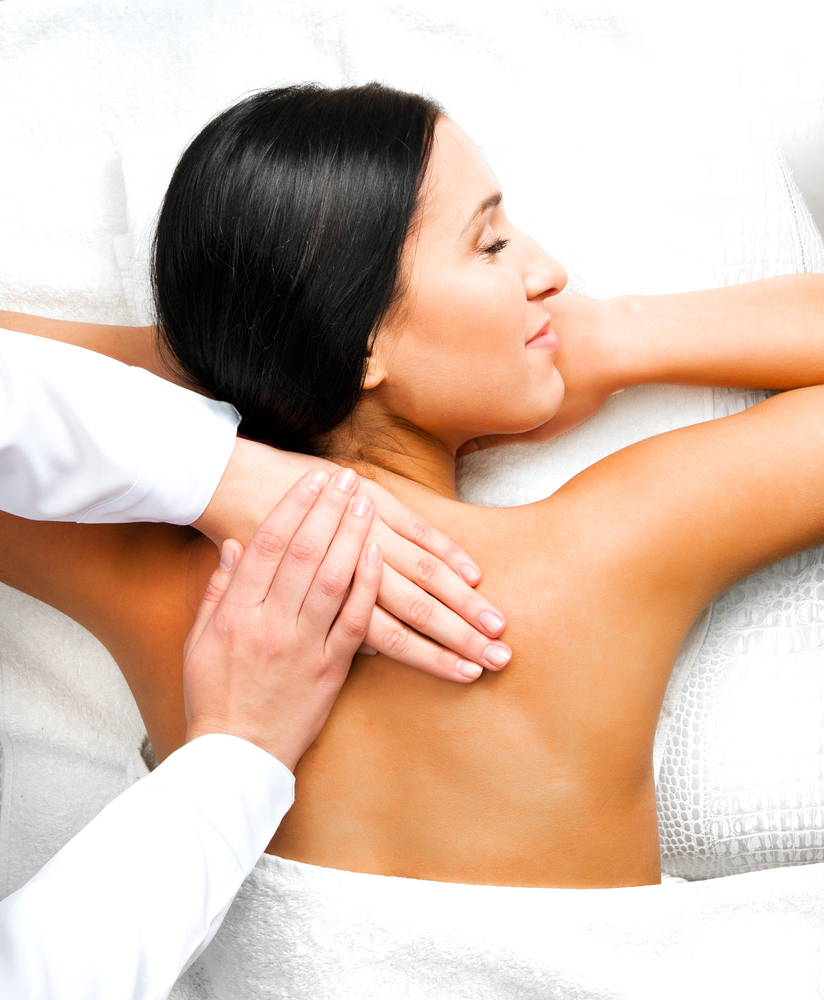 Mother's Day is quickly approaching, which means that you're hunting for the perfect gift for the beautiful, selfless, loving mom in your life. It also means that newspapers, television, and the radio are awash with store ads and commercials. Businesses of every sort are telling you why their flowers, or their jewelry, or their candy, or their shoes are the best Mother's Day gift ideas. Well, we'd like to argue that a gift of an Elements massage is one of the most thoughtful, loving, and important gifts you can give a mom. Elements massages really are the very best Mother's Day gift, and here's why:
Unlike brunches or family picnics, a massage lets Mom focus on . . . herself. Her only job is to make the appointment, walk in, and lie down on the massage table. From that point on, someone else is taking care of Mom for a change. She won't be "on duty." She won't be multitasking. She'll just be taken care of.
Short take: 90 minutes of smelling healing essential oils instead of dirty socks, diapers, and dishes? Priceless.
Massage can benefit anyone, regardless of age. Whether the mom in your life is 30, 50, or 80, massage therapy can have dramatic healthful effects. The licensed massage therapist will lengthen tightened muscles and loosen knots. Massage can bring about increased circulation, encourage the draining of lymph nodes, and help muscles to function better.
Short take: Quick, easy one-stop shopping for every mom in your life.
Massage isn't just a break from stress, it can actually reduce it. Massage has been shown to lower the stress hormone cortisol. Massage can also encourage the production of feel-good hormones like endorphins, serotonin, and dopamine.
Short take: March isn't the only thing that can go in like a lion and out like a lamb.
This Mother's Day gift idea can help ensure that Mom keeps healthy to keep on being the superhero she is. Grocery cart handles, wayward sneezes in crowded elevators, the long-forgotten lunchbox containing petrified sandwich remains, or a kid's classmate's stomach virus all contain germs that threaten to bring illness. Luckily, massage can actually improve her immune system by raising the activity of the white blood cells which work to fight of viruses.
Short take: Germs are everywhere, and superheroes don't get sick days.
Massage can be a powerful therapeutic tool for many medical conditions. If Mom experiences high blood pressure, arthritis, depression, low-back pain, headaches or migraines, or has a stress injury, massage can help alleviate the symptoms. While massage may not be able to replace other treatments, it can help to bring relief, speed healing, and be an all-natural and medication-free tool to help her condition. She should check with her doctor if she's unsure whether massage is a good accompaniment to her current medical treatment.
Short take: More pain-free moments to enjoy family, friends, and activities is worth every penny and minute of massage therapy.
Whether she is your mom, spouse, sister, friend, daughter, or aunt, the mother in your life deserves a truly wonderful recognition of the loving and selfless woman she is. A gift of massage, either a single or a package, can help her be healthy, happy, and continue doing what she does and loves best – being a great mother.
[Sources]