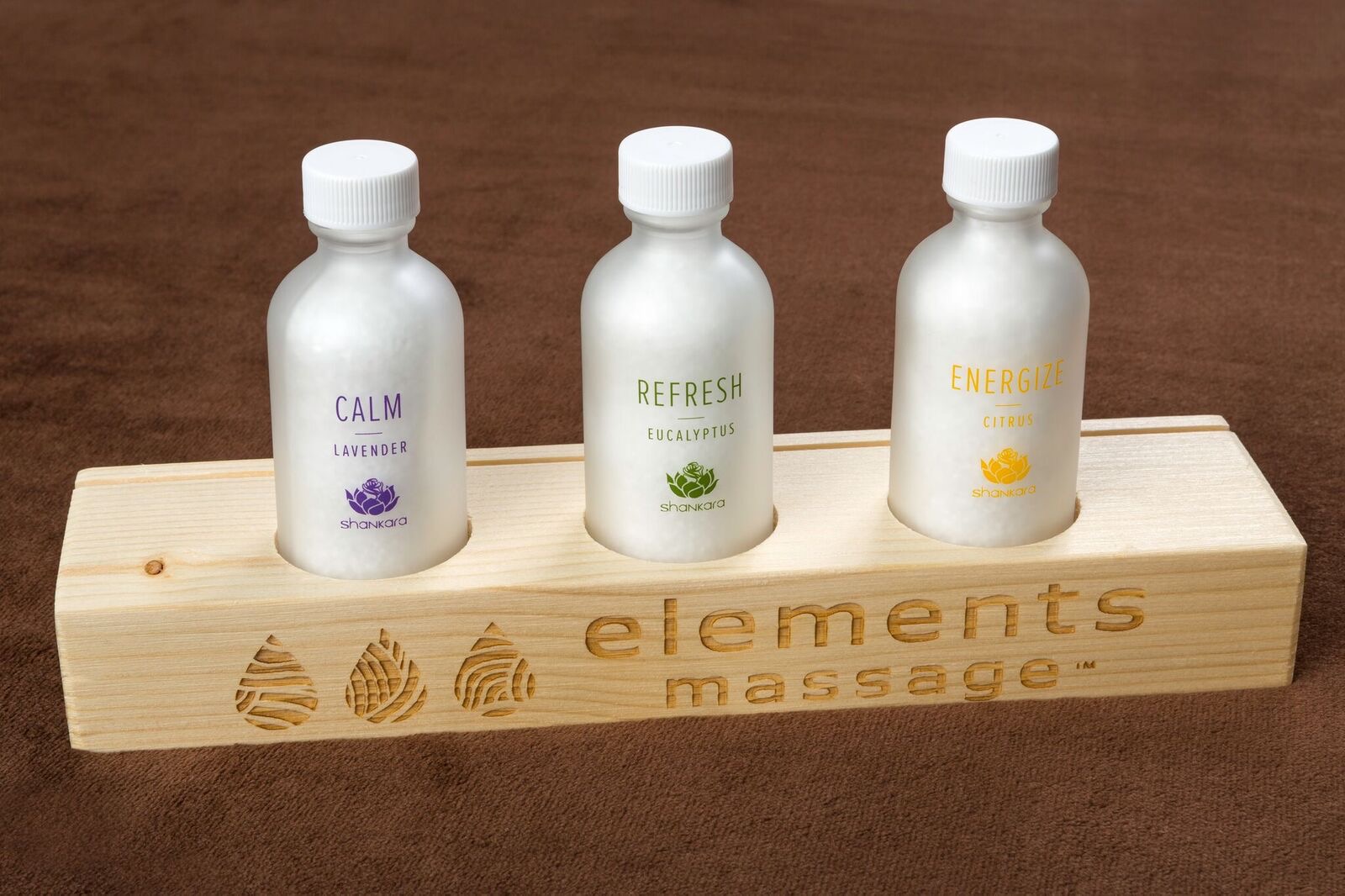 AromaRitual® is an unparalleled massage + aromatherapy experience, designed to align your body and mind. Essential oils are used for a variety of reasons including: relaxation, pain management, mood boost, purification, headache relief and more.
What are the benefits?
Aromatherapy is considered an older form of treatment, dating back almost 6,000 years. Essential oils help reduce pain, relax your mind, ease tension, replenish energy, decrease anxiety and increase well-being. When combined with massage therapy, AromaRitual can provide an additional level of relaxation and healing.
What scent should you choose?
At Elements Massage, we offer three exclusive aromatherapy essences: Energize, Calm & Refresh. Each provides a variety of benefits.
Energize is comprised of lemon, ginger and geranium. This AromaRitual provides an invigorating experience that uplifts the senses, while providing a deep cleanse.
Calm is comprised of lavender, nutmeg and black pepper. This AromaRitual provides a nurturing experience that relieves muscle pain and headaches.
Refresh is comprised of eucalyptus, peppermint and patchouli. This AromaRitual provides a balanced, soothing experience that naturally purifies.
What types of oil does Elements use?
At Elements Massage, we provide all-natural, therapeutic ingredients within our massage oils. Our service has been meticulously crafted to deliver a differentiated experience. We partnered with Shankara, a 2017 iSPA Innovate Award Winner to develop our exclusive essences.
Enhance your next massage by adding AromaRitual. Find an Elements Massage near you.