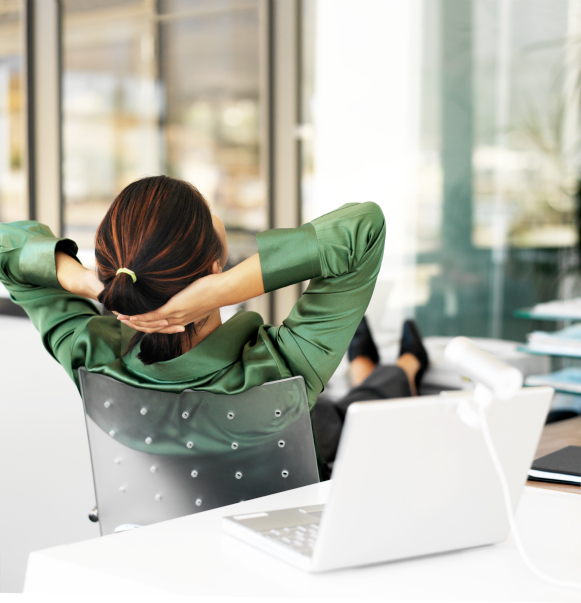 The New Year can bring a season of new opportunities, potential and accomplishments. But, it also can bring an overload of scheduling conflicts, responsibilities and becoming overwhelmed. To keep from stretching yourself too thin, it can be beneficial to focus on including regular downtime into your routine. Elements Massage suggests the following tips to help you easily incorporate daily time to unwind both mentally and physically.
Regular Deep Breathing
The simple act of breathing can do wonders to calming your mind, body and soul. Make time throughout the day to take some long, deep breaths to release any tension or stress that you may be carrying around. The trick is to pull in a long breath through your nose and from your diaphragm, followed by a long, full exhale through your mouth. Try it when you're waiting at a stoplight, riding an elevator or while sitting at your desk.
Give Your Screens a Time Out
From working on computers to watching television, listening to your MP3 player and surfing your smart phone, screens can consume a large amount of time during your day. And, when your screens are on your mind is more than likely constantly wired on as well. So, take a break from all screens at least one time per day so that your mind can really flip the switch into downtime mode. The best time of day to give your screens a break is at night before you go to bed. It will help you transition to sleep mode more easily and will promote a more restful evening.
Schedule Time Away
Vacations can do the mind and body good by helping you get away from the stress and tension of your daily life. Make it a point this year to schedule a vacation – even if it's a staycation – once a quarter so that you can build in some longer term downtime into your schedule. In-between vacations, monthly massages at your local Elements studio can help you escape for at least an hour from your daily vigor. And, taking a bath or reading a book at least once a month can provide some of the regular quiet time you need to recharge your mind and body.
Including regularly scheduled downtime in your daily, weekly and monthly schedule can help you be more prepared and equipped to tackle your New Year's goals, plans and aspirations. Visit www.elementsmassage.com today to find the Elements Massage studio nearest to you so you can start incorporating the power of massage into your downtime routine.