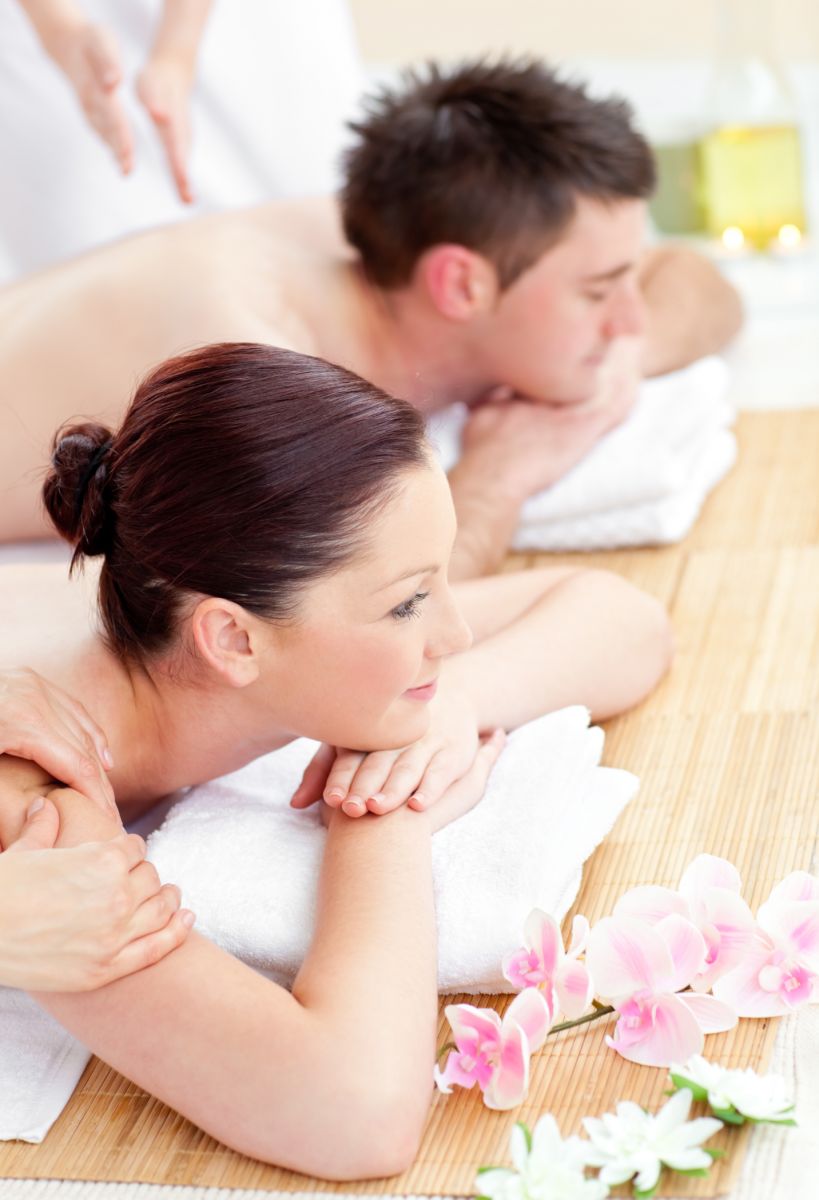 With Valentine's Day just around the corner, you're probably starting to think about what you should be doing. You're searching for something relaxing, rejuvenating and romantic. Elements Massage™ has the perfect solution: try a couples massage. It can be one of the most relaxing things you do as a couple.
Bonding Experience
With each of you getting a personalized massage from an expert massage therapist, you'll both leave the session completely relaxed and rejuvenated. If a couples massage is new to you, then it's a chance for you and your valentine to bond over a new experience. A romantic couples massage will give you the opportunity to reconnect with your loved one.
Less Tension, more Communication
When you're relaxed, you feel much more calm and open. Your mind is free. This could open up communication between you and your partner. Some couples believe that they speak more openly with their partner after a couples massage. If there was any tension prior to your massage, then you will feel totally at ease and have a better chance at resolving your tension after experiencing your couples massage.
A New Experience
As mentioned earlier, a couples massage is a great way for you and your date to bond over a something new. Now, if you've never experienced a couples massage or even a massage you may have a little anxiety. Don't worry, your Elements Massage™ therapist will have you completely at ease. He or she will discuss your massage to make it personal, your therapist will hone in on your stress points and focus your massage to where you need it most.
If you're looking for a unique romantic gift that will leave you and your valentine completely relaxed in your bodies and minds, set the mood with a therapeutic massage from Elements Massage™. Visit www.elementsmassage.com to find your local studio.