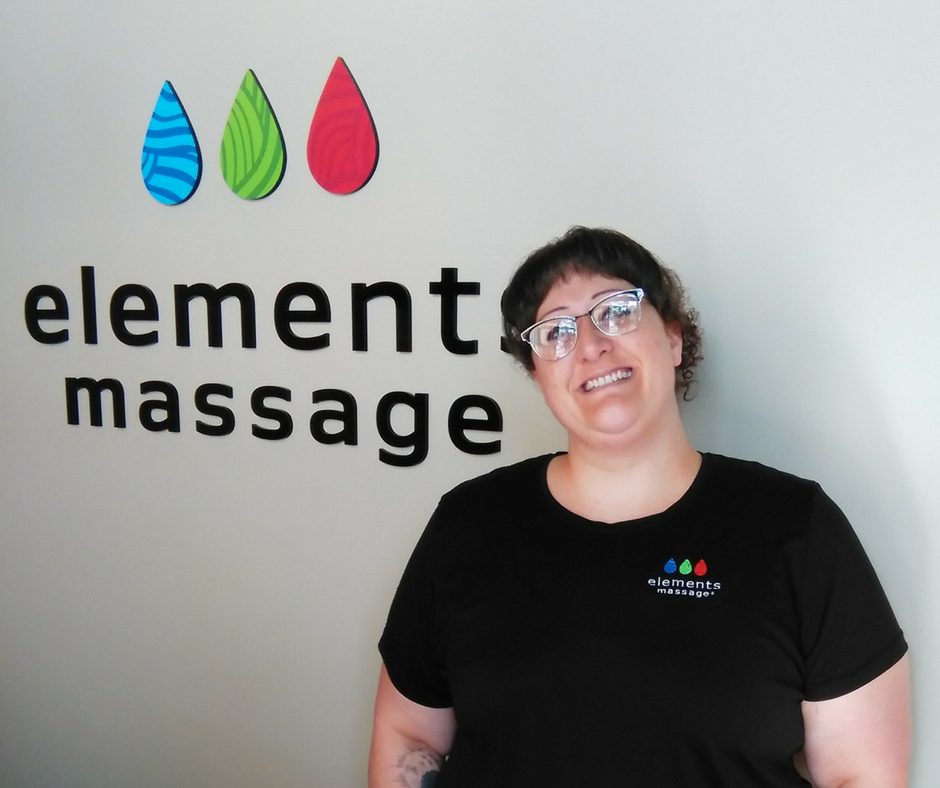 This week, we are highlighting Heather White, one of our talented Elements Massage® Massage Therapists!
Heather works in the Elements Massage studio located in Murfreesboro, Tennessee and she's been a licensed Massage Therapist since 2004. When we spoke to Heather she shared with us, why she became a Massage Therapist. For Heather, it was important to be in a career and an industry that helped make a difference in people's lives.
We asked Heather what she loves most about her job - she said, she loves seeing the results her clients experience from their massage treatment. "I can tell a dramatic difference from my work in under an hour. Of course, I think longer sessions for clients are better!" She also loves the work environment. "My team is awesome, and even if a client comes in and is having a bad day, they are still happy to walk in and see us!"
She also enjoys working at Elements because of the centered approach around the client experience. "The staff at Elements Massage makes my life very easy. They take care of everything for me. That's why I say that I don't just work for Elements, Elements works for me."
With 14 years of experience, Heather knows what it takes to make a client feel comfortable in their session – regardless of if it's their first time or if they're a member of Elements Wellness Program and have a consistent massage routine. During our interview with Heather, she spoke about how important it is to her, as a massage therapist, to ensure her clients feel comfortable. We asked her, from her perspective, what makes a massage therapist stand out from the rest – and she stated, "being a good listener is really important as well as the ability to perform multiple types of massages to fit what the client's needs."
Heather enjoys many hobbies outside of the studio, but gardening is her favorite. She loves studying plants and their healing properties.
We're proud to have such talented massage therapists like Heather who are a part of our community.
Elements Massage individually owned and operated studios across the nation are looking for Massage Therapists to join their teams! Visit elementsmassage.com/careers to view job opportunities near you.
Come See What Makes Elements Massage Different!
Built By a Massage Therapist for Massage Therapists
Environment Built Upon Respect
Appreciate Individuality
Value Your Craft and Contributions
Keep Learning
Continuing Education
Elements Elite University
Career Advancement
Support and Satisfaction
High Employee Satisfaction Scores
Flexible Schedules
Competitive Pay and Benefits