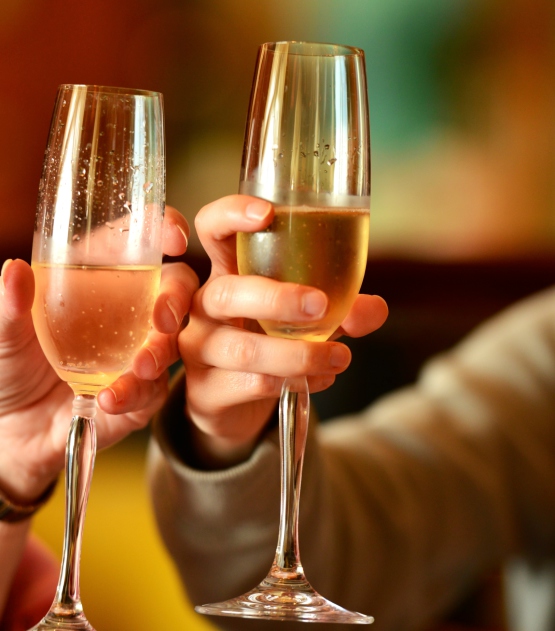 If you're like most people this time of year, you might be fretting over finalizing your best New Year's resolutions. But, when it comes down to finishing up the past year and looking ahead to the future, the latest and greatest New Year's resolutions aren't really what this time of year is all about. To help you keep a realistic perspective on what matters most, Elements Massage challenges you to get back to basics in the New Year by trading in unrealistic resolutions with down-to-earth goals that focus on what really matters most.
Happiness is Key
Whatever goals you set or journeys you venture on in the New Year, striving for true happiness should be one of your biggest motivational factors. The people in your life, the goals you want to accomplish and the things that you want to do in your life should all be built around what makes your heart sing and your soul live. At every intersection in your life, always ask yourself whether the next step you're going to take is going to lead to a life of happiness and fulfillment. If the answer is yes, then move full speed ahead. If you aren't sure, then it might be a good idea to take some more time to think about your next step.
Family, Friends Matter Most
The important people in your life and the experiences you've had with them over the years are what really matters most over property, possessions and promotions. If you've lost touch with your loved ones over the holidays or even during the past year/s, make it a point to reach out again to your friends and family members to not only rekindle your relationship, but to focus your energy on those who make you feel loved and happy.
Health, Wellness is the Gift that Keeps Giving
When you make it a priority to take care of your mind and body's health and wellness, you'll reap the benefits in all facets of your life. When you feel good about yourself and focus on promoting healthy lifestyle choices, you set an example for yourself and for those around you that your health and wellness is one of the most important factors that matter most to your life. Whether that means eating healthy, exercising, meditating or getting regular massage therapy sessions, make a plan in the New Year to take care of yourself so that you're in a better position to live a healthy and happy life.
Your first step in the New Year to focus on your overall health and wellness should be to visit www.elementsmassage.com and find the Elements Massage studio nearest you. At Elements Massage, we make staying healthy easy and enjoyable for you, your family and your friends.