Do I Need to See the Same Massage Therapist Every Time?
Oct 4, 2017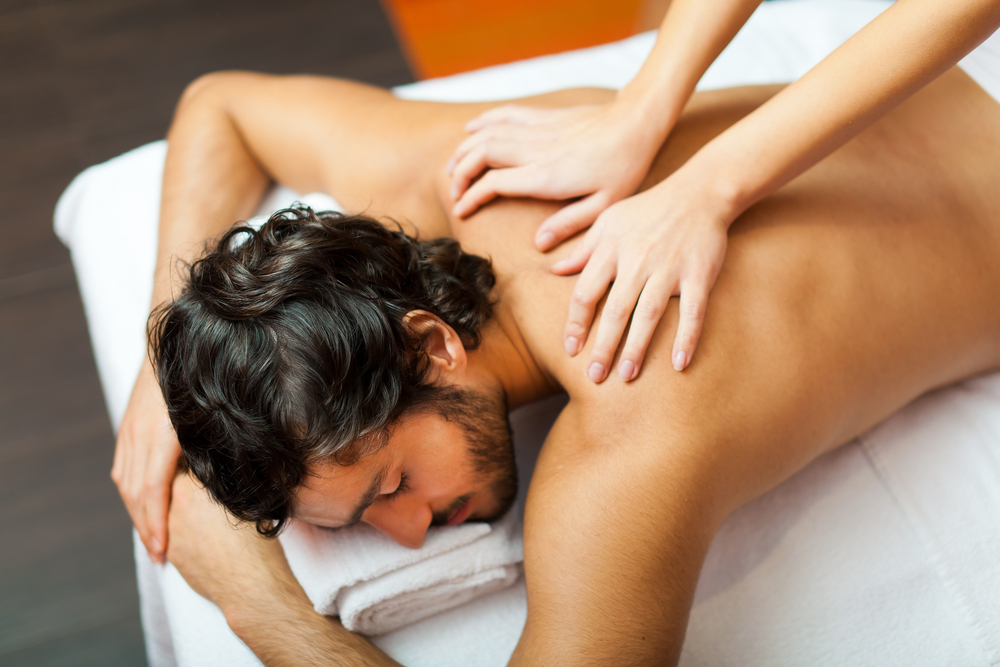 You've got a sprinkler guy, an electrician, and a plumber you'd trust with your life. You can give a recommendation to anyone who needs a fantastic mechanic or a house painter. What about with massage? Is the same philosophy true: that you're better off seeing the same therapist time after time? Do you have a regular massage therapist in your contact list? Or can a massage be equally healing and therapeutic if you change it up?
What about with massage? Is the same philosophy true: that you're better off seeing the same therapist time after time? Or can a massage be equally healing and therapeutic if you change it up?
There can be a lot of value to seeing the same massage therapist for every appointment, or at least sticking to the same two or three, and here's why:
It allows you to be more comfortable. You know what to expect from their massage. You know the drill as far as what will be worked on first, when you'll flip over, etc.

He or she already knows. Every body is different. If your legs are excruciatingly ticklish, or you prefer that they leave your head alone, it's kind of nice to not have to explain everything afresh, every single time. Plus, sometimes your massage therapist will remember a previous injury or issue with a body part and can link it to a problem you have now, and help address the underlying muscle issue.

He or she can mark differences or progression. If your left shoulder is suddenly really tight, or they notice a difference in your posture, this can help you examine how your lifestyle might be affecting your body. Or, if the stubborn lower-back tightness that has plagued you for years finally gets loosened up through regular massage, your therapist will notice, and be able to discuss with you how to keep it feeling its best.
What about if you like to switch it up? Is there value to that as well?
If you've been "around the block" with massage therapy, you know that every massage with a new therapist is a new experience. With so many massage techniques and ways to manipulate muscles, ligaments, and tendons available, and considering that each massage therapist puts a lot of themselves into how they massage, the possibilities are virtually endless as far as what your exact massage experience will look like. This fact may make you feel excited, or it may make you nervous. How often you want to try a new therapist depends somewhat on your own personality.

If you're new to getting massages, it might be worth trying a few therapists out to help you determine your massage preference. Massage therapists provide various degrees of pressure, ranging from light to deep, it is good to experience the different levels to determine what best suits you.
Perhaps the best of both worlds is to experiment with a few different massage therapists within the same studio. At Elements, as a part of our Youtopia philosophy, we keep track of what you tell us, what we notice about your muscle needs, and every massage therapist you see will be familiar with your preferences. You deserve for your massage appointment to be all about you, and how you can most benefit from your session. This is our goal at Elements, each and every time.
Share your thoughts, leave a comment!
Comments (2)
Massage me in London on Oct 09, 2017
There are many different kinds of massage available for many different reasons you would use massage techniques in very different situations. If you have an on going issue such as pain in the leg then you would probably stick to the same type of massage. Otherwise if its more for pleasure and to feel good, theres no reason not to try different types for relaxation. Good post!

https://www.massagemeinlondon.co.uk/
Janet Slater on Apr 02, 2018
In an acute situation, is it considered okay to see a different massage therapist in the same practice location if your usual massage therapist is unavailable? I've suddenly had a low back muscle spasm develop the other day. My usual therapist is unavailable, but was able to get an appointment with one of his co-workers in the same practice location. So, to hopefully get some relief from this spasm, I went ahead and made the appointment., but am wondering what your thoughts are about this.