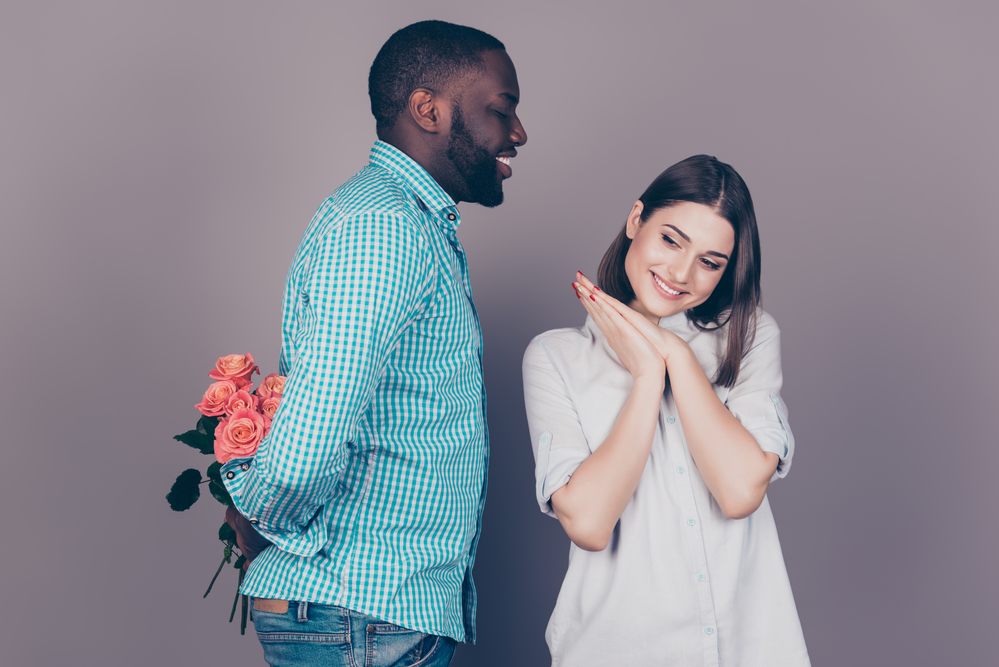 Couples: this post is for you. With the work holiday parties, family potlucks, cookie and ornament exchanges, shopping excursions, cooking, and baking that's taken precedence in your life over the last month, we're guessing that it's been a while since you've been on a real, honest-to-goodness date. And we don't mean side-by-side cleaning and cooking, although that can sometimes count as quality time together. We're talking about a purposeful intention of devoting time to each other. And if you've been married a while, and possibly have a kid, or three, in the mix, perhaps it's been ages since you've gone out together.
The National Marriage Project at the University of Virginia conducted a comprehensive, quantitative study on married couples who date. They found that those who go out on frequent dates showed improvements in communication, happiness, commitment, and parenthood stability. The couples also demonstrated a higher level of perceived marital happiness and a lower divorce rate.
And sure, going out to dinner or seeing a movie is great. But if you're looking for fresh ideas a little out of the norm, we've got a few.
Combine interests. A date can be as simple as going on a jog together or working side-by-side on a project. If there's a skill you've both always wanted to learn, consider taking a beginner rec-center class together. Learning a new skill side-by-side can be a powerful way for you to grow together as a couple; not only are you developing as individuals, but you're adding something to the list of things you can do with each other. Plus learning new things actually helps your brain get healthier and stronger, creating new connections between neurons.

Turn self-care into couple-care. A couple's massage from Elements Massage is a great way to bring wellness into your relationship. It allows you to care for yourselves as individuals, spend time together as a couple, and it can improve sleep, mood, immune system. Plus, let's not forget how it can help tackle any tight or strained muscles. During a couple's massage, you and your honey will be in the same room on separate massage tables with separate massage therapists. You can chat during the massage, or simply enjoy the peace and quiet of the moment.

Learn a little. When was the last time you went to the museum or local art galleries? Even if you've chaperoned a school trip or gone with the kids, it can be a very different experience when you go as a couple. If you really love a particular museum, consider splurging on a season pass to make sure you two always have an available date destination that's already paid for.

Remember the good ol' days. Surprise your sweetheart with tickets to see the band that you loved listening to when you were dating. Or recreate your first date, first kiss, or engagement day.

Explore something new. There are likely towns and shopping areas that you've never experienced before that are within an hour's drive from your home. Venture out from your usual stomping grounds and explore something new together. New experiences give you a rush of the pleasure hormone dopamine. Plus, new experiences cause it to feel like time is slowing down, making your weekend or weeknight date seem like it's luxuriously long.
Dating your spouse, while perhaps seeming counterintuitive, is a great way to help ensure a vibrant, healthy, and more fun relationship. So whether it's been a year, a month, or just a week, go ahead – ask them out. We're guessing they'll say yes.