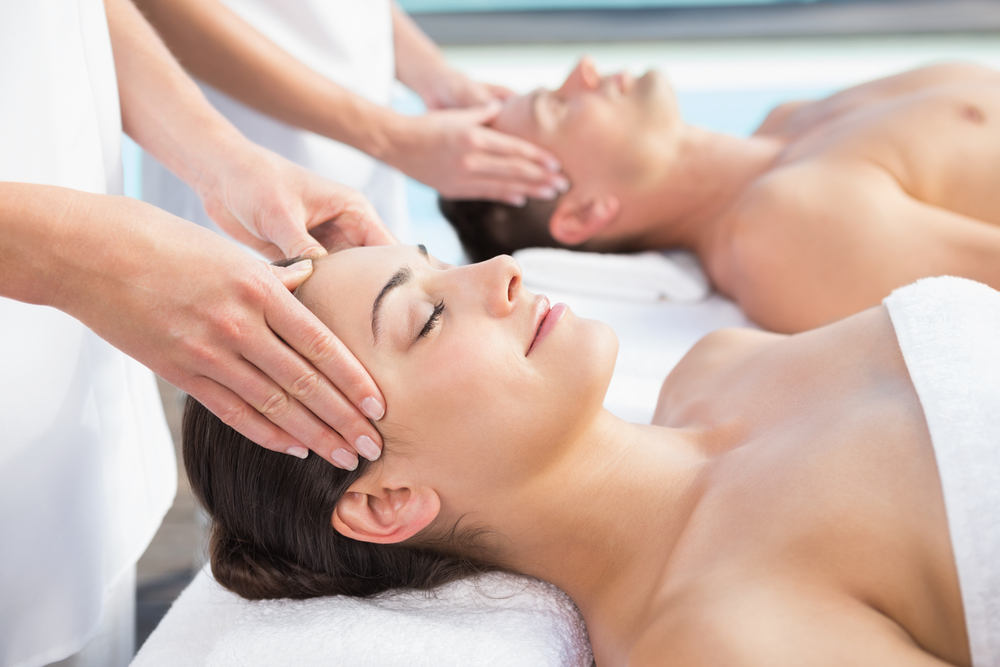 February is the month of love. It's a time to take a moment and appreciate the love you have for your partner. You may be running around trying to find a meaningful Valentine's Day gift. Instead of buying your partner more jewelry, flowers etc., what about purchasing something that could benefit your relationship physically AND emotionally? This year, consider a gift that can benefit your love life, a couple's massage at Elements Massage!
Just how might a couple's massage benefit your relationship with your partner?
A couple's massage can help you reconnect. It's very possible that your day-to-day life together is very hectic. You're running around doing errands, taking the children to daycare and after school activities, making dinner, working and the list goes on. We're all so busy that it's very hard to live in the moment together without thinking about what you have to get done that day or haven't gotten done already. When we get a massage, we instinctually focus on living in the present and letting go of the past and future. Being fully engaged can help couples reconnect, during and after the massage session.

A couple's massage can help increase feelings of affection for your partner. During a massage, many hormones are released. Some of these hormones are known to increase feelings of intimacy and affection. Being physically touched releases oxytocin (also known as the cuddle-chemical). Also released are serotonin and dopamine which are known to boost your mood.

Bonding is encouraged during a couple's massage. If you haven't tried a couple's massage before, now's the time! Research shows that trying new things together can spice things up in the relationship and ultimately, bring you closer together. It can be an adventure that you share together, and a memory you won't forget!

Increased levels of intimacy. A massage relaxes your mind and body. You'll feel less anxious about being with your partner on an emotional and sexual level too!
So, if you haven't tried a couple's massage yet and are looking for a new adventure for you two to experience together, give the gift of a couple's massage and visit an Element's Massage today!
What you can expect:
Our studio will match each of you with a massage therapist that can best deliver a great massage based on the needs and requests you provide. During the session, each therapist will check in with each of you to make sure the massage session is exactly what you want. Rest assured, if the massage does not meet your expectations, the next one is on us!
Consider giving a gift that can physically and emotionally benefit your relationship, a couple's massage at Elements Massage! To make it even more special, why not add in a bouquet of flowers from 1-800-flowers? Save 40% off two dozen assorted roses when you book a massage or buy a gift card today! See your local studio for details.