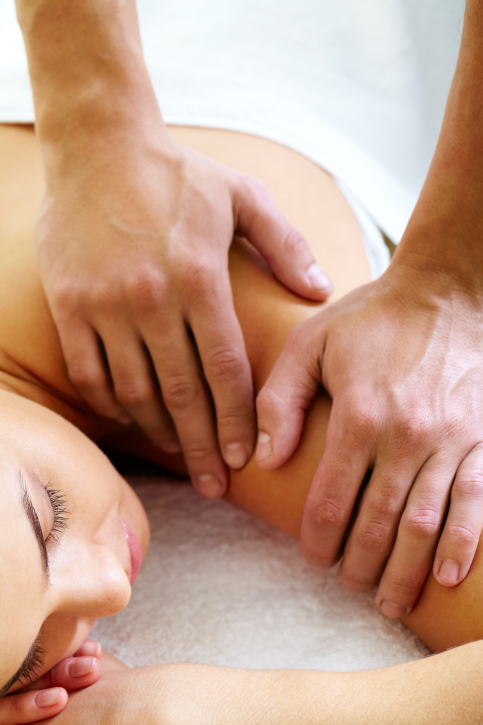 As you embark on the last leg of the holiday count down, stress levels for you and your family may be on the rise. To help keep your cool as you complete the finishing touches on your holiday to-do lists, Elements Massage suggests incorporating the following relaxation techniques into your family's traditions so you all can enjoy the holidays in a less stressed and more relaxing environment.
Avoid Last Minute Holiday Prep Scramble
The more items you can mark off your to-do list now, the more time you'll have later to truly enjoy the holiday celebrations with your friends and family. Making a list and checking off your completed items can be a productive relaxation technique that not only produces favorable results, but also helps minimize internal tension build-up.
Give Back to Those Less Fortunate
A good way to put holiday stress and chaos into perspective is to take the time to give back to those in need in your community. Whether you and your family volunteer serving meals at a homeless shelter or buy/make holiday gifts for less fortunate children in your community, focusing on serving others can be a meaningful way to deflate your personal stress while helping others.
Stay Active
When personal and professional responsibilities pile up this time of year, regular exercise is often one of the first things to fall off your radar. But, making the time to stay active during the holidays can be one of the best relaxation techniques for you and your family. Enjoy winter sports together, sign up for a holiday race or even stay inside with a workout DVD, but whatever you do stay active to minimize your family's holiday season stress.
Massage Out Kinks to Minimize Stress
The next time you're relaxing on the couch with your spouse or kids, you can help diffuse muscle tension and stress build-up by giving each other light massages. Rubbing your spouse's neck and shoulders or giving your kids a foot massage can be an effective relaxation technique for everyone in the family to unwind during the busy holiday season. Or, better yet, schedule a massage at your local Elements Massage studio for you and your spouse during the chaotic holiday season so your minds and bodies can reap the benefits of a therapeutic massage session. Visit www.elementsmassage.com today to find the Elements Massage studio nearest to you and start enjoying a less-stressed and more relaxing holiday season.