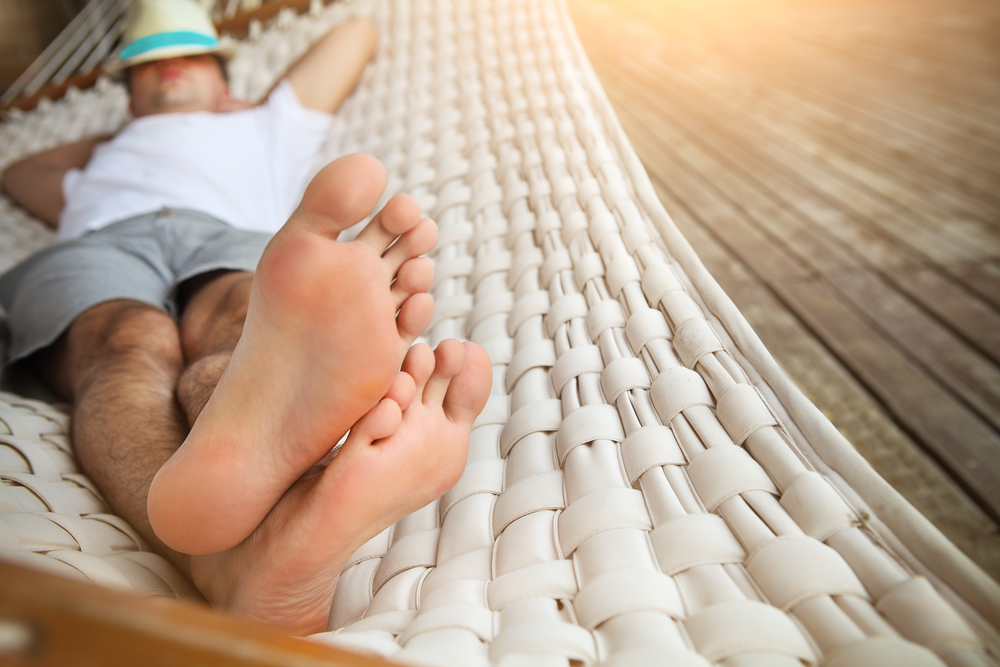 Come September, it's as common as back-to-school ads; people everywhere remark on how quickly the summer flew by. With May we entertain summer visions of lazy days spent reading, swimming, and relaxing, and before we know it the summer has passed by in a flurry of activities and social engagements. Wouldn't it be nice if we could slow things down a little this summer? We think so, too. That's why we've come up with the top 5 ways you can stretch out and calm down your summer:
Change it up. You know how summer days, holiday vacations, heck – even afternoons seemed to last an eternity when you were a kid? That's because everything was new to you and your brain was working on turning those experiences into new memories. When faced with new and different events, our brains tend to perceive them has having lasted longer. So that means that driving to an unfamiliar part of town to eat lunch at a new restaurant, followed by a hike on a new trail is likely seem to stretch out that day more than the same old-same old routine.

Unplug and be present. If there's one surefire way to lose great chunks of time, it's likely to be lounging on your sofa, phone or tablet in hand, surfing articles or playing games. Sure, it might feel relaxing, but it's definitely not an effective way to stretch out and enjoy your summer days. Instead, dedicate a couple of afternoons and evenings per week to being screen-free, and being completely present with your loved ones. Play a board game. Go on a nature walk. Find a new recipe (in an actual cookbook) and make a dish from scratch.

Practice smart self-care. Let's face it. If you're tense, anxious, or fatigued on an ongoing basis, then that will become your personal theme for the summer, causing your days and weeks to blur together in a flurry of stress. However, if you can approach your summer days from a place of relaxation and contentment, then that's the direction your days will follow. Be sure to keep regular appointments with your Elements Massage therapist during the summer weeks. Doing so will help you to maintain quality sleep patterns, a lower level of perceived stress, and loosened muscles that are ready for fun. Plus, if you've got kids around, by doing this you're sending them a valuable message of the importance of quality self-care.

Focus on the quiet. Have you ever noticed how easy it is to fill our environment with constant stimuli and noise? This summer, why not spend an hour simply listening to the outdoor sounds of birds, squirrels, and dogs? Bonus points if you catch a sunrise or sunset while doing so. Time will creep by slowly, and for once you'll be so glad it does.

Try a DIY. Have you always wanted to build a birdhouse? Or perhaps make a few mosaic-style stepping stones for your garden? Trying your hand at creating an item for your home or yard is not only fun and frugal, but the finished product can really set apart this summer from the rest, as you'll look back on your summer creation for years to come.