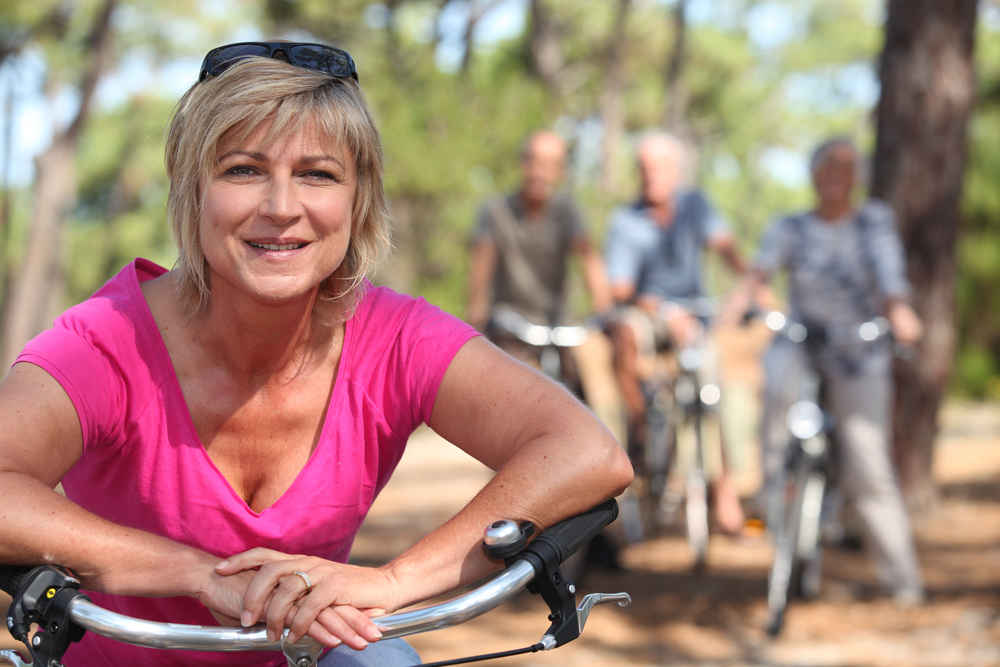 You try to eat natural foods, and you are more aware of what's in every item you buy, so what about your blood pressure medication? We're happy to report that there are ways to manage your high blood pressure without increasing your medication. In some cases, amid conversations with, and approval from, your doctor, it may be possible to even discontinue hypertension medications. All natural, all the way.
Do the DASH. Have you heard of the DASH (Dietary Approaches to Stop Hypertension) diet? The US National Institutes of Health sponsors a hypertension-lowering eating plan that incorporates fresh fruits and vegetables, low-fat dairy, whole grains, nuts, and beans. Bonus: this dietary guide can also help lower cholesterol and manage weight. When followed, it can lower blood pressure by up to 14 mm Hg. Much more information can be found at DashDiet.

Get moving. Hypertension happens to hate exercise. Keeping a regular exercise habit – a minimum of 30 minutes most days of the week – can lower your blood pressure by up to 9 mm Hg. Blood pressure isn't picky – it can be helped by a wide variety of activity, such as jogging, dancing, walking, or biking.

"One way to get high blood pressure is to go mountain climbing over molehills." Earl Wilson had it right in his own aversion to unnecessary stress. We all know that we should make time for daily prayer, meditation, or deep breathing and that we should eliminate unnecessary stress from our lives, but it's actually doing it that will help manage your pressure levels. Also, don't forget to keep your favorite activities as a priority.

Massage for blood pressure? Yes! A study reported in the Journal of Bodywork and Movement Therapies in 2000 found that subjects with high blood pressure who were given 10 massages over the course of five weeks all experienced decreased blood pressure, decreased depression and hostility, and reduced levels of cortisol (also known as the stress hormone).

Slash your sodium. This salty culprit seems to be everywhere and is wreaking havoc on your blood pressure. While grabbing pre-made meals, cans of soup, or even cans of beans, make for a quick and easy meal, one glance at the nutrition label will make you think twice. Making your own cooked beans and soup is not only healthier, it'll save you money, also. Instead of reaching for the salt shaker to season your dishes, experiment with herbs, fresh citrus juices, and hot sauces. Also, there is a dizzying array and variety of vinegar available at grocery stores that can add a ton of flavor to your meal, salt-free.
Blood pressure statistics aren't pretty. The nation spends $46 billion in hypertension medications, medical treatment, and missed days of work. A full one in three of American adults are diagnosed with it, and only about half have their blood pressure under control. Managing your own high blood pressure in the above ways will not only help it to decrease, but they will enhance and improve all aspects of your life. You'll be fitter, healthier, and less stressed – naturally.