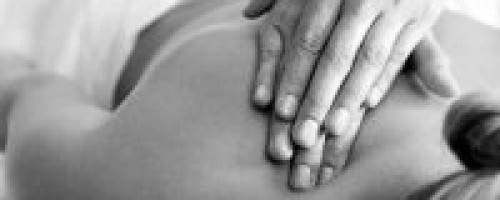 GETTING THE MOST OUT OF YOUR MASSAGE
Posted by Wendy McGrath Sep 12, 2013
People either love massages or feel uncomfortable going in because they have never had one.
People either love massages or feel uncomfortable getting them (I used to be one of those uncomfortable people, until I had the most amazing massage in Bali you can read about here). Either way, there are always some tips to making your massage that much better. Laura Santiago spa director at The Setai, Miami Beach shares her tips for making sure your massage is not only relaxing, but just what your body and muscles needed. Get ready for your best massage yet.
Get there early
"Remember to arrive early for your treatment, if you are running late you may not be able to receive the full duration of your treatment and you will be in a frenzied state which will make it harder for you to relax," explains Santiago. Arriving 20-30 minutes before your scheduled session also means you get to hit up some extra time in the steam or sauna room pre-massage (which will only help loosen tense muscles and equal a more enjoyable massage).
When to speak up
Who else has been there? You're in the midst of a massage but it's just not right. Maybe you need more or less pressure, or you're wishing you had set the "no butt massage, please" rule at the beginning. This is the perfect time to speak up. "Before the massage it is important to communicate with your therapist in regards to what you are expecting to get from the massage (relaxation, therapeutic work, energizing)," advises Santiago. "By communicating how you would like to feel the therapist can customize the treatment based on your needs and expectations." Don't forget to mention any allergies or sensitivities you may have.
And speak up when/if you're not happy during the treatment. "If you are not happy with your massage you should speak up immediately during the treatment. Most of the time the therapist should be able to accommodate either their pressure or strokes to fit your needs. If you still feel that the massage is still not up to your expectations or you feel uncomfortable you have the right to ask the therapist to stop and end the session."
Know your massage
Part of getting the most out of your massage is knowing what kind of massage you should be getting, or what the main principles are in the treatment. "Certain massages are focused to target certain issues or concerns," explains Santiago. "For instance, the Deep Tissue Massage is a specialized therapeutic service in which your therapist will focus on specific areas of concern aiming to release acute and chronic patterns of tension. On the other hand, a Balinese Massage is a relaxing massage which is choreographed and follows a specific sequence of movements that will stimulate circulation, and induce a great feeling of relaxation."
Share your thoughts, leave a comment!
Comments (0)