At Elements Massage™, we don't just talk about health and wellness, we live it. We built our business by prioritizing our client's wellness needs. Our studios are proud to provide a wellness sanctuary for every client that focuses on providing therapeutic massage to promote greater health and wellness. We wouldn't have it any other way.
Massage is the only thing we do, and we do it better than anyone else.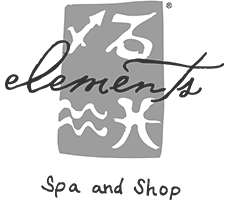 We work tirelessly to provide the highest rated therapeutic massage in the industry. We aren't just another place to get a massage — Elements Massage™ is THE place to get the nation's best therapeutic massage. Our clients enjoy a life of greater wellness through our service. That makes us happy.
So why do we care so much about your health and wellness? Because you do. We make your priorities our priorities.
At Elements Massage™ you will receive a truly customized therapeutic massage each and every time you visit. Our service is focused on you — the client — and our ability to enable your greater wellness through a custom, individualized massage.
One of the ways we assure you the best massage every time, is our service path: The Elements Way®. The Elements Way® encompasses your entire experience with Elements Massage™. It starts when you schedule your appointment and are matched with a studio massage therapist who can best meet your massage needs. Your session includes a consultation, a mid-massage check-in and a post-massage recommendation. This communication is essential to ensuring that your massage session is truly customized to meet your expectations at every step of your service.
For clients who wish to incorporate massage into their regular wellness regimen, we offer the Elements Wellness Program™. The Elements Wellness Program™ allows you to invest in your wellness on a consistent basis at a reduced fee.
We believe you will love your massage so much that you won't want to go anywhere else. We make the decision to choose Elements Massage™ even easier with The Elements Promise™. The Elements Promise™ guarantees that our massage will meet or exceed your expectations, or the next one is on us. Make no mistake, we take your health and wellness seriously, and The Elements Promise™ backs that up.
Give your wellness a boost, visit one of our 200-plus locations, enjoy a massage and ask about our Elements Wellness Program™.