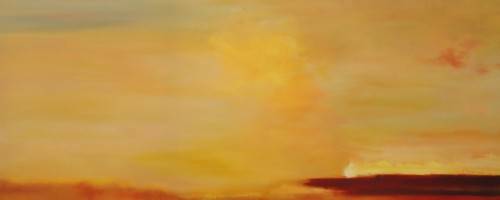 New Art Works on Display at Elements
Joe Sep 20, 2013
Our clients enjoy the paintings and photographs we display from local artists, including members of Studio Montclair. Over the summer we've added to the collection on display and want to highlight some of the new artists, starting with Lynne Toye.
Lynne Toye captures contemporary landscape images that evoke a strong sense of place. For as long as she can remember, she has been in love with color -- an affair that has blossomed on her canvases. She manipulates color and texture, taking liberties with her palette to communicate a mood or a feeling. Ms. Toye relishes the process of taking a blank surface and transforming it with brushstrokes so that people will feel something when they look at it. Come see Ms. Toye's art at Elements Montclair, and see more of her wonderful work on her website.
"My work includes images that are real, remembered, and imagined from my travels around the world, summer visits to the island of Martha's Vineyard, and the rhythm of the daily routine. I capture stolen moments, brief escapes from the everyday -- blending a sense of realism with a touch of whimsy." - Lynne Toye
"I've learned that people will forget what you said, people will forget what you did, but people will never forget how you made them feel." - Maya Angelou
Share your thoughts, leave a comment!
Comments (0)