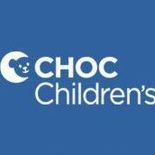 Your Wellness and Elements Massage
Thank you for taking the next step to your wellness. Elements Massage of Brea and CHOC have partnered to provide you an exclusive membership to the Elements Wellness Program at a special rate exclusive to CHOC employees.
Your Exclusive Rate
As an employee of CHOC you receive Elements Massage of Brea's Wellness Program at a reduced rate. Receive $10 our regular monthly rate!
How our membership works
Elements Massage Wellness Program is a month-to-month membership. No contracts that you have to sign up for a year, no sign-up fees.
You prepay for your monthly massage via an auto-debit and you can cancel your membership with 30 days notice.
You can share your membership benefits with one other person. Just provide us with the name of your Associate Member and they enjoy the same rate as you do.
Membership Specials. We always insure that members receive the best deals and discounts. You will receive emails for upgrades, discounted session rates and special partnership discounts from other local businesses.
Our services include Swedish massage, trigger-point therapy, deep tissue, and sports massage. Your membership includes a monthly 1-hour session with a therapist of your choice.
Free 30 minute session
Take the opportunity to come in to our Brea location with a free 30 minute massage offer on us or for $25 you can upgrade your session to a full hour. Let us pair you with a therapist that will deliver a customized massage just for you. Offer valid for one time only.
What's next?
Call us to schedule your first appointment and experience the Elements Difference. We'll find out about your specific needs and pair you with a therapist that can best meet your expectations. Upon your arrival, let us know you are an employee of CHOC and we'll take care of the rest.