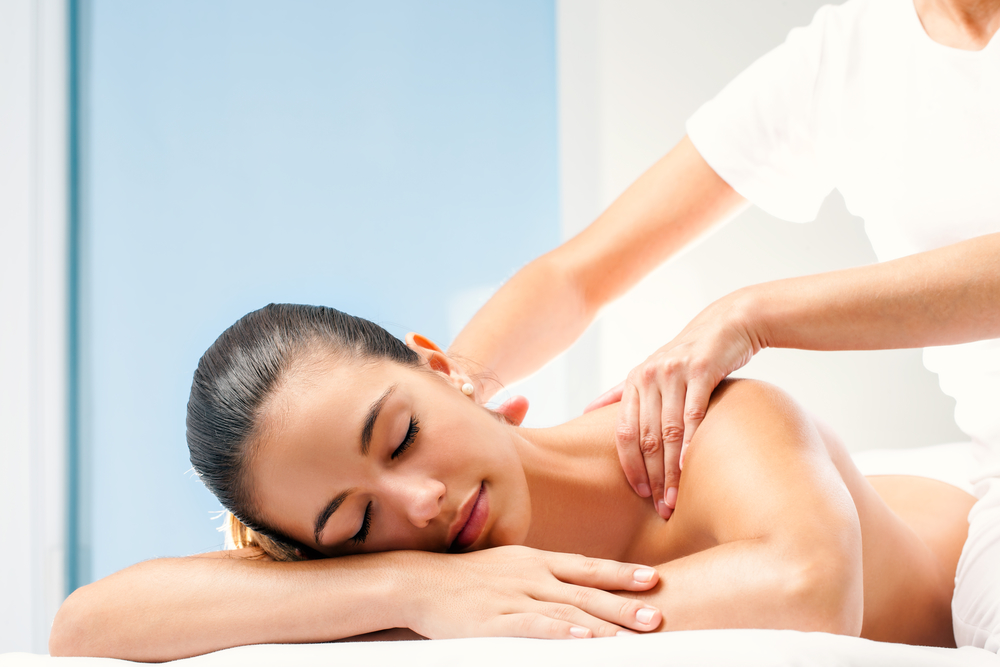 Do you like to be scared? It's estimated that around half of us genuinely enjoy scary-but-safe situations. With Halloween creeping up around the corner, you might have your mind set on haunted houses and your favorite horror films (and not to mention the scary amount of Halloween candy you've already eaten). However, as brave as you are, you might have fallen victim to a few of the scariest myths about massage. The idea of massage carries with it a few misconceptions that can keep even the heartiest of souls headed for the hills, and far away from our studio. Have you fallen for any of these fearsome falsities?
Petrified about pain
If the Hollywood depictions of massage being painful have you concerned, we don't blame you. The truth is that the pressure of massage is only as deep as you want it to be. We employ many different massage types; including Swedish, hot stone, deep tissue, and more, with many degrees of pressure that are possible within each one. Your massage therapist will check in with you regularly during your massage, and ask for your feedback regarding your comfort level. Also, you can speak up any time to have him or her adjust as necessary.

Nervous about Nudity
Scared about being buck-naked in front of a total stranger? Yeah, we don't blame you. In actuality, your massage therapist won't ever see your entire body. We keep your private parts draped with a sheet throughout the entire massage, and only uncover your arms, legs, and back as we work on them. Don't want your glutes worked on? No problem. Want us to steer clear of your ticklish feet? It's your call. With our Youtopia philosophy, the nature and details of your massage are up to you. (p.s. by the way, if you want to leave some clothing on during your massage, you can do that, too. Some folks opt to leave on their undergarments, and we can work around that. Just let your therapist know what makes you feel the most comfortable.)

Dreading the dollars
Think that massage is purely a luxury afforded only by the wealthy? At Elements, we're proud of our Elements Wellness Program™ that allows you a risk-free membership, entitling you to discounted monthly massages, discounted gift cards, and more. Plus, it makes sense to be proactive by caring for your tightened muscles, high levels of stress, poor circulation, and poor quality of sleep with massage. It makes sense that taking these steps now could save you time at the doctor, money on medications, and worse health problems down the road. And besides, wouldn't you rather spend your resources getting pampered on a massage table, than sitting in a doctor's waiting room?
In this season of thrills and chills, massage doesn't have to be on your most-feared list. Our Elements Way® program ensures that your entire experience with us will be personalized to you and your preferences. Halloween candy notwithstanding, of course.