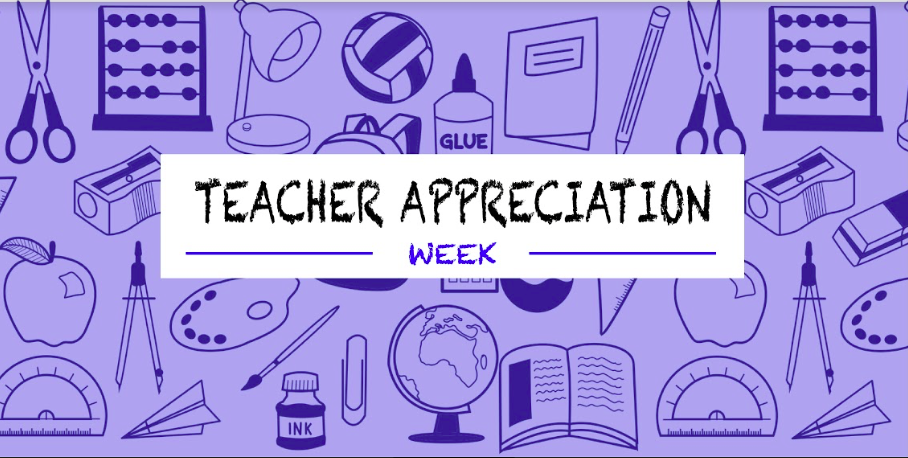 April showers bring May flowers; and, May also brings Teacher Appreciation Week! As we begin to approach summer and the end of the school year, there is no better time to celebrate the teachers who have taken their time to teach our children all year long. They provide their students with so much inspiration, motivation, and even part of their futures. This year, May 7-11th 2018 is the time to demonstrate your gratitude for the work they do every day, which extends far beyond the classroom.
The thought of appreciating our teachers started years ago. It was first discussed back in 1944 as a day just to honor our teachers and educators. It wasn't until 1953, however, that Eleanor Roosevelt persuaded Congress to declare an official National Teachers' Day. From March 7, 1953 - 1980, Congress and the United States observed National Teacher Day. Then, in 1984, the National Parent Teachers Association designated one whole week in the beginning of May as a time to honor the people who take their passions and skills to teach the kids around the nation. The PTA creates events at the national, state, and local levels celebrating our children's educators.
There are plenty of ways to #ThanksATeacher. You can give cards, appreciation certificates, gifts, and more. If you work for the school, hosting an assembly or an event to honor the teachers and their work is also a perfect way to put the spotlight on them for everything they do. Since 1984, the PTA has formed a plethora of ideas that schools and communities can use to celebrate their teachers. You can host a breakfast before school, get everyone to sign a giant thank you card, do a « teacher-feature » and highlight different teachers each day, and more. Having students make posters and signs for their teachers is always a sentimental idea as well.
Other gifts such as a flowers, coffees, foods, and gift cards are always good way to just show you're thinking about them. But, when buying a gift card, maybe you're wanting to switch it up from the regular coffee shop or book store gift card that you have been giving for years. Instead, give them something they can finally appreciate: a massage gift card. Let your child's teacher have a full relaxation session before they go back to the classroom and help shape your child's mind. Similarly, when giving a massage gift card, they are able to choose from many different kinds of sessions and relaxation techniques. This year, they will get the personalized gift they need and deserve.
Also, make sure that your school community knows when Teacher Appreciation Week is! The more people involved, the better. We want these educators to have the all star, high class treatment that they need for teaching our children all year, every year.
Remember, you can buy gift cards online or in the studio. We hope to see many teachers coming in for massages this coming month! To find out more ways on how to celebrate Teacher Appreciation Week, visit http://www.readingrockets.org/article/teacher-appreciation-week-activity-ideas for their awesome, extensive list!