Page 1 of 8 Next »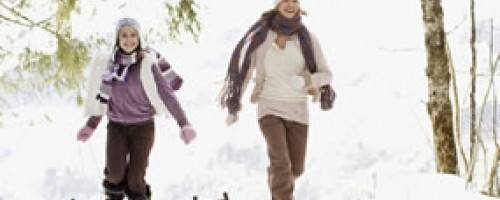 ETM Nov 1, 2014 Health
Staying fit during the winter holiday season comes with a long list of unique challenges and obstacles, but staying injury free can take even more of an effort when you introduce new, winter-specific activities like skiing, skating and sledding into your fitness routine. Before the winter activity season is in full swing, take steps today to warm up and loosen your muscles so you can hit the slopes or the rink pain free, as well as minimize after-activity soreness and fatigue.
Warm Up and Engage New Muscle Groups during the Pre-Season to Stay Injury Free
Before carving fresh tracks down the slopes this winter or lacing up your skates to hit the rink with your kids, it is important to incorporate a combination of regular stretching and therapeutic massage sessions for an active and injury free winter season. The key to keeping active during the winter months and staying off your family's injured list is to focus on body flexibility and lengthening your muscles in the pre-season. Many of the popular wintertime activities (skiing, snowboarding and skating) physically impact your lower body, thereby creating a need for you to focus your stretching and strength efforts on hip, hamstring and trunk/lower back flexibility.
Page 1 of 8 Next »