Elements Massage Whitefish Bay Specials
Holiday Special: Buy One, Get One 50% Off Gift Cards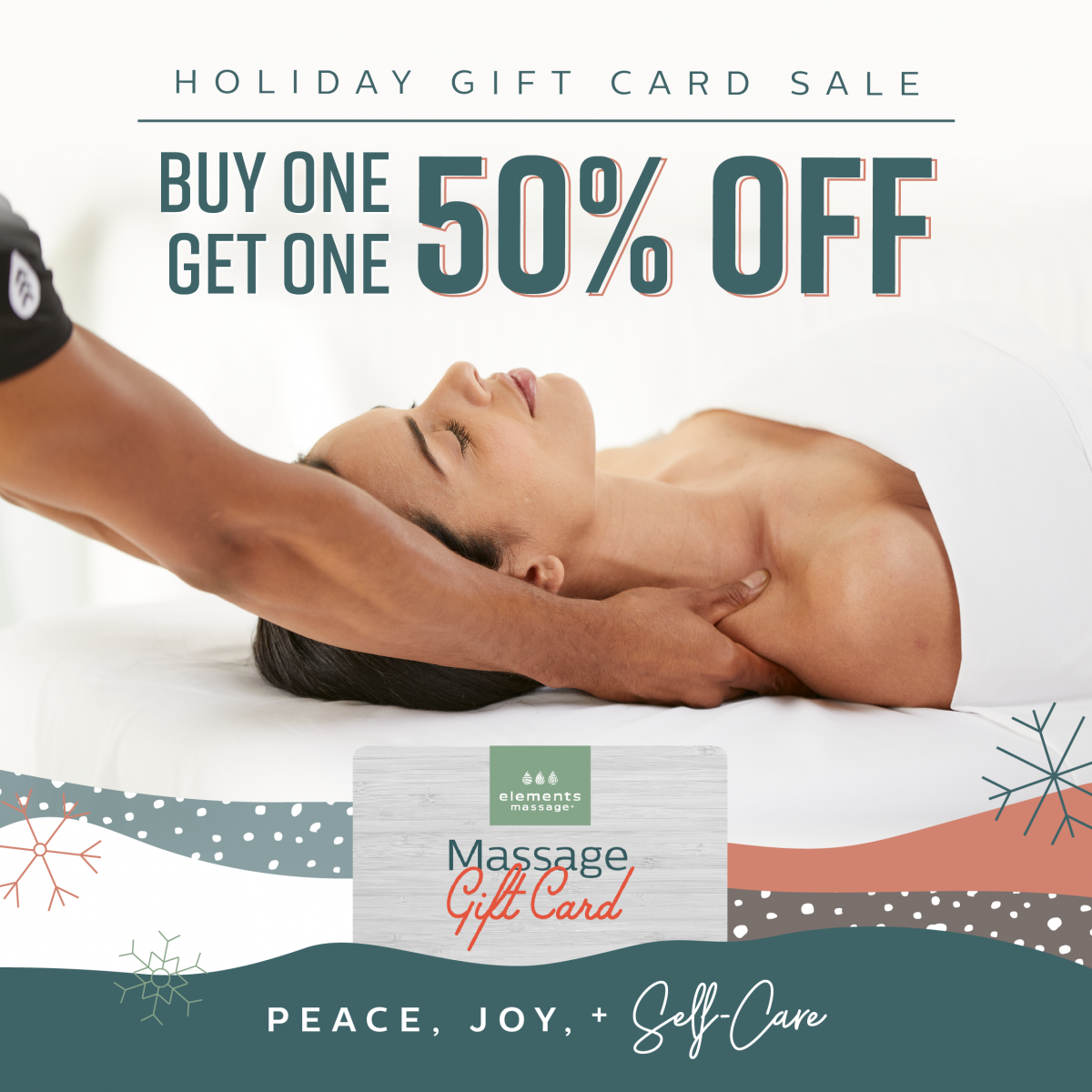 The holidays can get stressful, so why not give the gift of relaxation from Elements Massage Whitefish Bay. From November 1 - December 31st take advantage buy one gift card at regular price, get one HALF OFF!
A peaceful, therapeutic massage can spread cheer to even the biggest Grinch. Whether you have a sore back from too much sitting, stressed out from kids at home, or a pain in your neck from too many Zoom calls, a customized massage is perfect for relieving your stress and tension. Why give someone a tie or a scarf they'll wear only once? Introduce them (or yourself) to a massage The Elements Way™ and experience peace that can be yours for years to come.
Free Gift Wrap! Interested? Have questions? Call us now 414-215-0922 or Click to Place Your Order
*First gift card must be purchased at list price at $119 for a 1-hour massage, $159 for a 90-minute massage, and $238 for a 2 hour massage. Limit 2 offers per person. Gift cards expire 1 year from purchase.
Elements Wellness Program Members Save $40 on all Gift Cards and are eligible for the Members Only November Deal 2 for $125 1 hour gift cards, available Nov 1 - Nov 30. Call or stop in today to sign up!
New Client Special
$20 OFF
1 Hour or longer massage session
*May not be combined with any other offers. New clients only.
Military Discount
Thank you for serving our country!
All active military and veterans save 40% off our regular price for massages. Limit one session per month.
Not valid on gift cards or enhancements.
Referral Program
Earn Free Massage, Earn Free Upgrades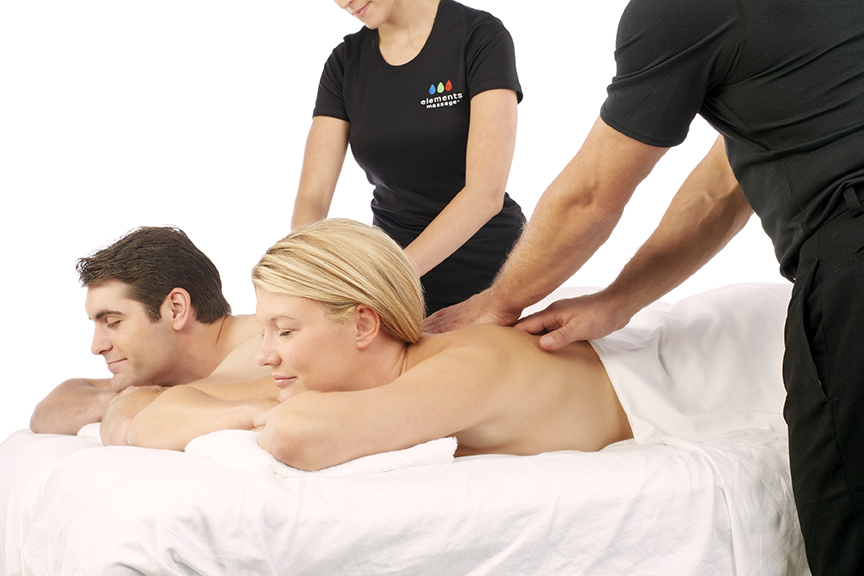 Every friend or family member you refer for a first massage earns you a $10 credit towards upgrades and massage sessions.
Use credit instantly or save 5 and earn a Free hour massage session.
Each referral who joins the Wellness Program earns you a FREE hour massage gift card.
Package Pricing
Package sessions can be used by you, your family or friends. Just tell us who is authorized, and we will add them to your account. Package sessions do not expire and can be converted to gift cards at anytime. The more you buy the more you save - 10% savings on 3 packs; 15% savings on 6 packs and 20% savings on 12 packs.
One Hour Package Pricing (walk-in rate $119):
3 - hour sessions $107.10 each
6 - hour sessions $101.15 each
12 - hour sessions $95.20 each
Ninety-minute Package Pricing (walk-in rate $159):
3 - 90 minute sessions $143.10 each
6 - 90 minute sessions $135.15 each
12 - 90 minute sessions $127.20 each