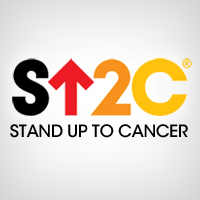 Stand Up to Cancer Day is observed annually on the second Friday of September. It is a day to honor those who have been affected by any form of the disease. In accordance with the day, national fundraisers and TV events are held to promote the day and increase its recognition. Studies show that one in two men and one in three women will be affected by some form of cancer at some point in their lifetime. The second Friday in September is a day to fully recognize those who have been affected and those who could be affected in the future. It is also a perfect time to donate to the cause and finding a cure for whatever type of cancer you may be personally invested in.
At Elements Massage we feel it is extremely important to inform people of this day and how to observe and honor it. As mentioned above, donations will be accepted throughout the country, you can watch the TV event, and post on social media with the #StandUptoCancer hashtag. Additionally, you can learn how massage therapy provides benefits to those who have suffered or currently suffer from cancer.
As many may know, cancer is a painful and tragic disease that can affect the entire body. Treatments are unpleasant and agonizing and the process is long. For any person, massage therapy is used to help them relax, decrease pain and fatigue, destress, help with nausea, depression, and more. All of these uses are side effects cancer patients have to endure.
Many cancer patients use massage therapy to help them relax, decrease pain and nausea from the disease and their medication, increase positivity and confidence, aid sleep patterns, help scar tissue, range of movement, and mental clarity. These are a few reasons why massages are extremely beneficial to those who suffer from this awful disease.
This year, donate a massage session to someone you know with cancer. Help them relax, destress, and relieve pain for 60 minutes or more. Give them a treatment that isn't painful and honor the process they have had to endure or may be enduring at the moment. The staff and therapists at Elements Massage Whitefish Bay are here to help and provide the relaxing part of their day they deserve.