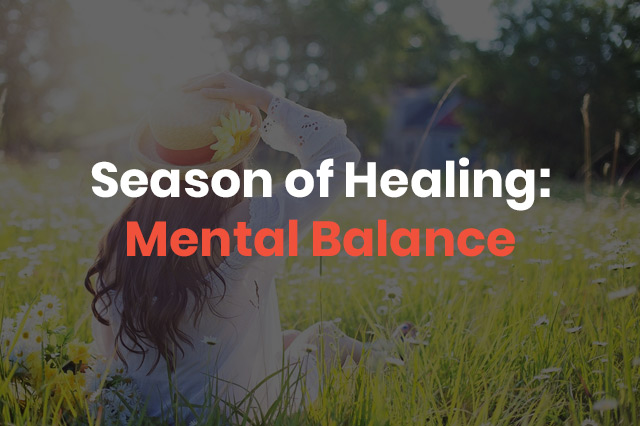 Take in these summer months to relax and take care of your mental health! The days are longer and the temperatures are warmer, which is why it's the perfect time to make a date with the outdoors, your friends, and your family. Your summer schedule should be filled with fun and self-care and if it's not, here are some tips to remaster your calendar and bring some balance to your life.
Treat Yourself to a Massage
Massage therapy provides so many mental benefits like improved concentration, decreased anxiety, and it stimulates feel-good hormones.
Improved Concentration. A lot of us hold tension on our shoulders, neck, and jaw area, especially if we find ourselves hunched over at a desk for most of the day. This muscle tension can be released through massage. This improves blood flow which helps oxygen and nutrients circulate to your brain to sharpen your focus.

Decreased Anxiety. Massage therapy reduces the levels of stress hormones (cortisol) by up to 30%. By lowering these levels, your body has an easier time to fight off anxiety and handle stress.

Feel-Good Hormones. An analysis of 17 studies showed that a massage can increase serotonin and dopamine levels which are neurotransmitters responsible for making us feel more energized and happy.
Get Outside
Make spending time outside a priority for yourself! And no, you don't have to go for a super long hike or do pilates in the park (we understand that isn't everyone's speed). It could be as simple as taking a small walk or even having a picnic in your backyard. The sunshine increases our vitamin D intake and serotonin levels. If you're looking for something a little more exciting, pick up a new hobby of kayaking or gardening.
Keep a Healthy Sleep Schedule
School's out which means the kids may want to stay up a little later, but that doesn't mean it should become a new normal. Just like lacking sleep, there is such a thing as oversleeping. Oversleeping has been linked to increased headaches, back pain, and can lead to depression. Try to maintain a healthy sleep schedule of 7-9 hours a night to get all the benefits of a good night's rest without overdoing it.
Stay Active
Whether an intense crossfit class or a relaxing yoga session is more your speed, your body will thank you either way! With a little bit more free time and nice weather, summer is the perfect season to be active. 20-30 minutes of cardiovascular exercise a day can greatly lower your risk of several diseases, naturally boost your energy with those feel-good hormones, promote better sleep, and much more. When your body is happy, so is your mind.
There are so many things you can do to keep yourself happy and healthy this summer. If you're interested in booking a massage for some well-deserved relaxation time for yourself or a friend, call or message Elements Massage Whitefish Bay today! (414) 332-3260