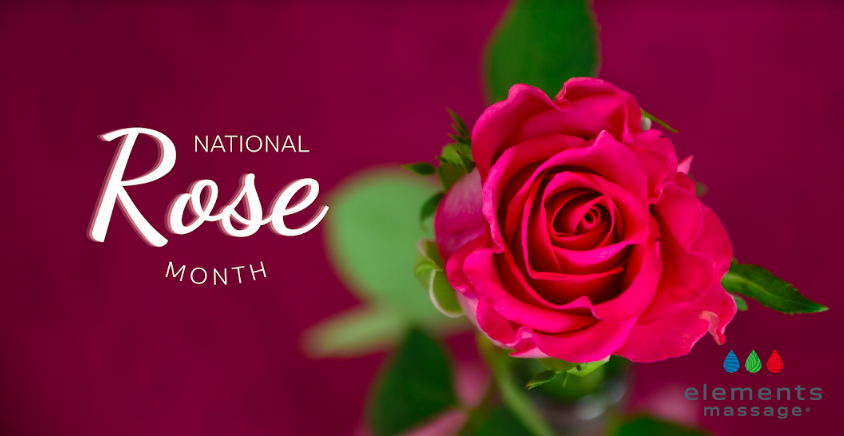 Every year, National Rose Month falls during the month of June; and this June we want to take the time to observe this special time. Roses are one of the most popular, recognizable, and meaningful flowers. They represent love and affection, they were coveted by Royals, and even served as an emblem during wartimes. While they have soft, delicate petals, they're thorny and stiff stems led them to serve as protective barriers. Rose hedges have been used in the past and present as a way to protect landscaping, houses, and more.
It is no wonder that 6 countries have named the rose as their national flower: England, Honduras, Iran, Poland, Romania, and the United States. Similarly, Georgia, New York, North Dakota and the District of Columbia claimed the rose as their state flower. Whether it is used for decoration, protection, or proclamation, its simple beauty is another reason people love the rose so much.
Having National Rose Month in June is also very fitting due to the summer season and the increase in gardening. Now that the weather is warming up and the sun is shining more often, we can spread beautiful flowers and plants all throughout our yards. Planting some rose bushes in your garden is the perfect way to celebrate this national month, while also adding even more beauty to your collection. It will also add a wonderful fragrance to your house or patio.
Roses come in all different colors and styles, assuring that there is one that will fit into your flower beds. Choose between red, white, golden, orange, three different shades of pink, magenta, and more. Once you've chosen your color and shape based on your gardening preferences, growing and maintaining them is fairly easy. It is perfect to incorporate roses during the summer because they require plenty of sun; and unless you haven't had rain in weeks, they can be watered normally like your other flowers. Be sure to continue pruning them as well!
Celebrate National Rose Month this year by giving roses to your loved ones or buying a rose bush for your garden. And after all those hours and days of planting, growing, watering, and maintaining your summer garden, your back may be aching quite a bit. Make sure to schedule an appointment with Elements Massage Whitefish Bay and get your muscles back to normal so you can continue creating your beautiful landscape.