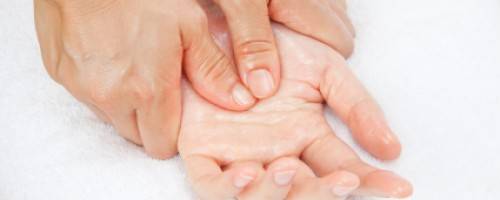 Carpal Tunnel can be Helped
Elements Massage Chandler West Nov 13, 2014
Carpal tunnel is a specific kind of repetitive stress injury, usually associated with long term use of computers. Carpal tunnel affects the nerve in the wrist, which can cause pain, tingling, and numbness in the hand. It is generally thought that the nerve either becomes inflamed or entrapped by swollen muscle, which generates the physical symptoms associated with carpal tunnel. The process that leads to carpal tunnel is still not fully understood, and this makes it slightly more difficult to manage. At Elements Massage Chandler West, we understand that while it is possible to reverse the syndrome in the earlier stages, if it goes untreated for too long the insulation that surrounds the nerve may wear away and result in permanent damage.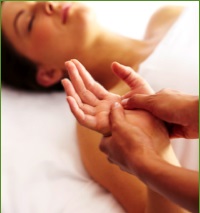 But there's good news! A study conducted by the University of Miami School of Medicine found that therapeutic massage alleviates the symptoms of pain and weakness associated with carpal tunnel. A 2004 study found that patients who received massage therapy reported lower levels of pain, reduction in symptoms, and improved grip than those who did not. Evidence showed that improvement was experienced after just one session, but for longer term improvement regular massage is recommended. As technology continues to proliferate our lives, and we spend more time at the computer for work, school, and play – listen to your body and how it's reacting. If you feel weakness, tingling, or a lack of sensation in your hand, always consult with your doctor. But remember that you have options! Therapeutic massage can help manage symptoms without relying solely on pharmaceutical interventions, and it can help rebalance your mind as well as your body! Massage is also known for its preventative uses as well, so if you spend a lot of time on the computer you can benefit from massage by reducing swelling and tension before it leads to anything more severe. Elements Massage Chandler West at Casa Paloma 480.219.9931
Share your thoughts, leave a comment!
Comments (0)