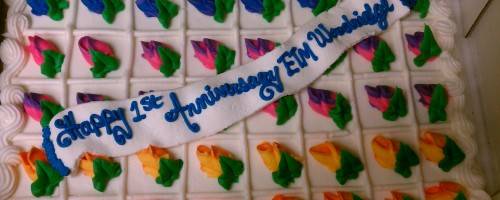 Happy 1st Anniversary, ETM Woodridge!
Anita Sheth Apr 5, 2013
It has been a wonderful first year for us! Since we opened our doors on April 7th last year, we have made a positive impact on this great community! From the 5K triathalons to the community golf events which we have sponsored and participated in by offering our massages to the athletes, we have made many new friends! We thank all of our clients/supporters who help spread the word about the good work that we do here at Elements Woodridge. Whether you come to us for pain management, stress relief or simply to relax and feel your best, we are here for you. Team Woodridge is dedicated to your overall well-being!
Share your thoughts, leave a comment!
Comments (0)