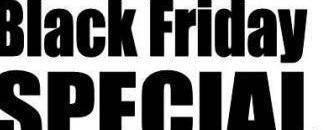 ENJOY A 55-MINUTE MASSAGE FOR $44.50!
Anita Sheth Nov 11, 2012
What better gift to give than the gift of massage!!! Relaxing, rejuvenating and refreshing!! On Black Friday, buy a 55-minute gift card at $89, and get one for free! In addition, on Black Friday take a break from all the festivities and enjoy a 55-minute massage for half price ($44.50)! Be Well, and Happy, Healthy Holidays!
Share your thoughts, leave a comment!
Comments (0)