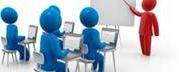 Annual conference in Denver!
Anita Sheth Aug 6, 2012
Elements Massage Annual conference in Cherry Creek, Colorado!
What an invigorating and motivating week it was at the annual Elements conference in Denver! So many informative guest speakers to educate the owners/managers/therapists - all who attended this well planned event! We learned that Elements service in this industry is at the top of the chart, and that Elements is growing by leaps and bounds! Our corporate team is dedicated to educating not only the management of Elements, but also deeply committed to further education of our licensed therapists. So many wonderful presentations by leaders in the massage industry!
Share your thoughts, leave a comment!
Comments (0)