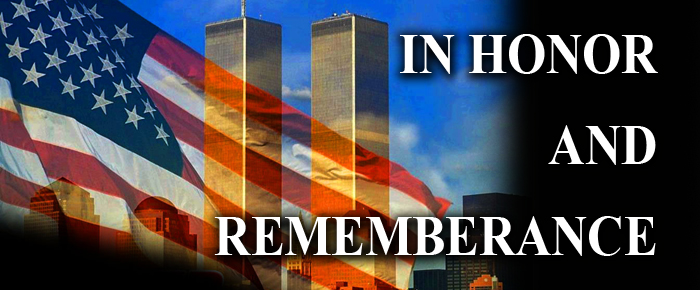 9/11 is a day that needs no explanation and no one needs a reminder whenever it comes around. This tragic day is one we remember and will remember forever. September 11th is a day for us to reflect on those who have sacrificed everything for our safety. Whether it was the first responders who helped with that very day or those who have served and fought for the United States following these acts, we need to thank and recognize everyone who took part.
Rather than write a regular blog post, we want to use this platform to reflect on that tragic day and recognize September 11th, Patriot Day and National Day of Service and Remembrance. We hope everyone takes at least a moment in the day to reflect fully on what has happened since 2001. Everyone have a safe and thankful day.
If you wish to do more on this day, look for the remembrance day activities that will be taking place near you. Whether it is a reading of those who were killed, a donation to first responders, or more, there are always ways to continue your efforts.