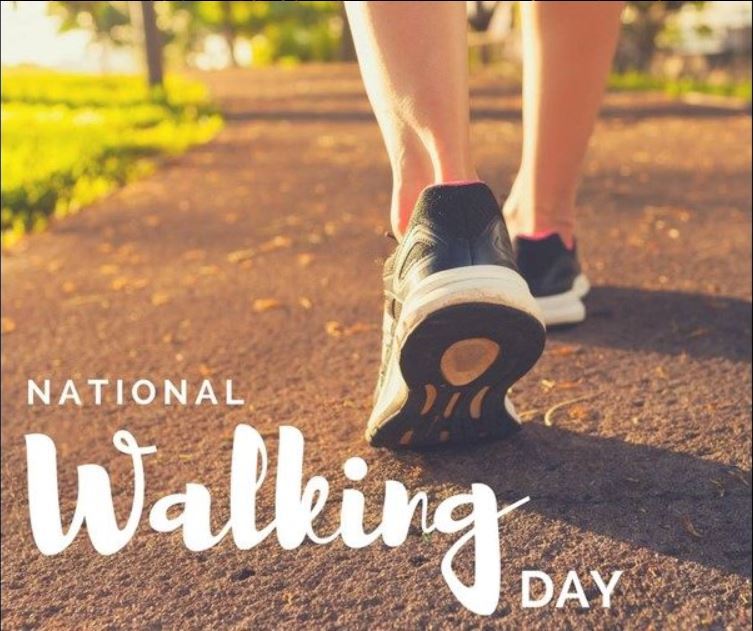 The first Wednesday in April marks National Walking Day in the United States. This day was founded by the American Heart Association to remind people about the countless health benefits that walking provides. Just going for a simple walk can bring so many positive aspects to you, your heart, and your body.
The American Herat Association started National Walking Day in 2007 to promote healthy living and share simple ways to do so; hence why National Walking Day one of the easiest days to observe. At some point throughout the day, put on some comfortable clothes and your walking shoes and go for a 30-minute walk. To make your walk even more enjoyable, grab a friend, stretch those muscles, and drink plenty of water. Before you know it, you'll have helped your heart while having fun at the same time.
April is a time that the AHA wants the population to start committing to being more active on a regular basis. Ever since National Walking Day began, communities, schools, individuals, and workplaces have started creating events to celebrate and observe this day of health. While walking 30 minutes a day may seem too little to have any significant changes on your body and health, this small part of your day can have tremendous benefits.
Walking is one of the best forms of exercise. Not only is it a low impact movement on your body, but it still has many of the same benefits as other, more intense exercise regimens. A short walk a day has been proven to improve your mood, aid in weight loss, make you more alert and aware, cut down the risk of chronic diseases, your legs (and other parts of your body) will look great, and your internal bodily functions will become more regular. Even if you are already a highly active person, adding in an additional 30 minute walk to your day can give you better results. Whether you're looking for improve mood and reduced stress and anxiety, a few extra burned calories, or you want to keep your distance diabetes, high blood pressure, cardiovascular disease, or stroke, adding in a walk will assist you in those goals.
Another large benefit to walking is that it can help you increase your current fitness schedule. Maybe you've taken a break from working out for awhile and need to ease back in, maybe you were injured or sick and don't want to jump back to fast, or maybe you have doctors orders to use walking as your main form of exercise; but due to the low impact and stress walking puts on the body, it is the perfect form of activity. It is one of the best ways to lose or maintain your weight while also keeping your overall body, its organs, and its functions healthy.
By celebrating National Walking Day in April, the AHA hopes that the warmer spring weather motivates more people to get out and move! As the weather hopefully stays nice from now on, people can create a more regular exercise schedule and continue to give themselves the amazing health benefits. If you're looking for a way to reduce breast and colon cancer, coronary heart disease, high blood pressure, stroke, diabetes, obesity, and osteoporosis, take your 30 minute walk today, and every day you can!
Elements Massage agrees with the AHA in their efforts towards health and wellness. To step up your wellness regimen and keep that body healthy, book a massage appointment online or call the office to come in after you exercise. We can't wait to see you!