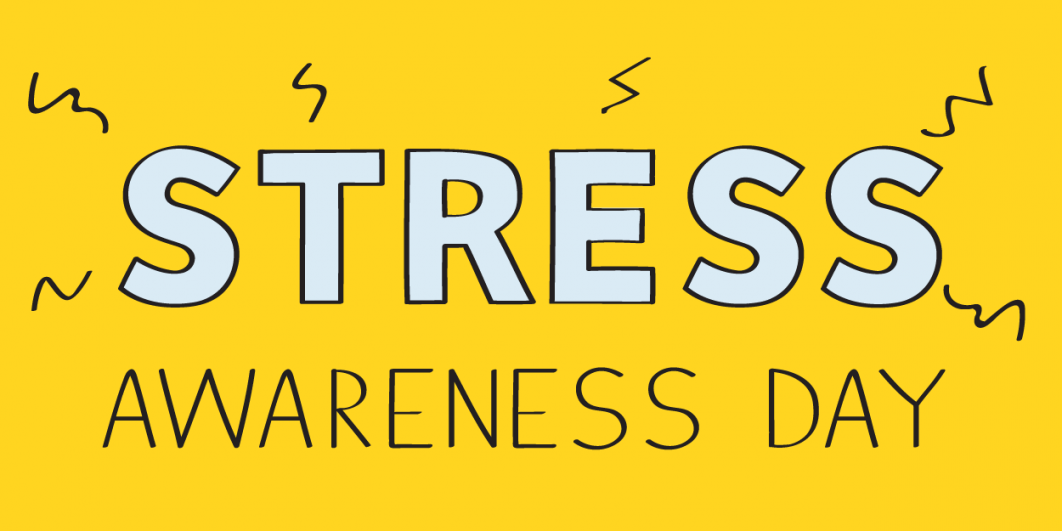 It is no secret that at Elements Massage, we promote our ability to reduce stress. It is one of our best and most beneficial services we provide. Stress is never a pleasant feeling; whether you are stressed from a day of errands and getting every kid to their respective after school activities and organizing carpools, or you regularly suffer from a stress-induced anxiety order. No matter the case, many people experience stress on a consistent basis. However, managing that stress is what we are here for.
November 1 marks National Stress Awareness Day. While most people suffer from some form of stress, many decide to internalize it rather than dealing with it directly. Stress is your body's way of responding to any kind of demand. When your body experiences this, your nervous system releases your stress hormones, including adrenaline and cortisol, which puts your body in an emergency action state.
Stress can be handled in a plethora of ways. From massages, vitamins, medications, supplements, to exercise and an improved diet. National Stress Awareness Day is the perfect platform to recognize how common stress is and how you could manage it. By providing stress management techniques, it helps achieve publicity for stress and promote the importance of an individual's wellbeing.
When looking at the list of symptoms for stress provided by the American Psychological Association, one may notice that every symptom has been proven to be relieved or reduced by massage therapy. Due to this research, studies, and more, massage therapy has been named one of the best forms of stress relief. Massage therapy can lower your heart rate and blood pressure, relax your muscles, and increase your production of endorphins. It has also been shown that serotonin and dopamine are released during massage sessions. All of these aspects that occur during a massage result in overall relaxation that make chronic or short-term stress easier to overcome and subside. Similarly, when people research the benefits of massage therapy, stress relief is usually listed first or towards the top. Clinical studies have shown that just one 90 minute session can significantly lower your heart rate and cortisol levels, which goes hand in hand with stress relief.
Even though so many people suffer from stress daily, most do not realize the taxing impact it can actually have on your body and your wellbeing. Habitual or acute stress can cause many physical and mental problems if it continues to go untreated. Massage therapy is not only one of the easiest ways to relieve stress, but it is also one of the most successful. If you are someone who experiences stress or anxiety, take it upon yourself to listen to your body and improve your wellbeing by scheduling a massage. Our Elements Massage Therapists can cater personalized massages to you specifically for the reduction of stress.
Whether you are taking care of your own personal stress or know someone else who suffers from constant stress, there are many different ways to celebrate and observe this national day. One of these ways could be to create culture that promotes stress management. This could be going for walks during lunch instead of always sitting, taking meditation breaks, or just having a break in general. Make stress management more proactive by using exercise or yoga consistently throughout the day. Doing these activities daily will make it a habit that you do everyday, like brushing your teeth. Try to create a consistent exercise plan. Even a 30 minute walk 4-5 days per week can help reduce your stress levels. As mentioned before, getting a massage is a perfect way to reduce your stress as well.
As we move into the holiday season, take care of yourself and take care of others. Buy yourself and someone you love a massage to reduce the symptoms of stress. If you are not a member of Elements Massage we have a promotion of buy one massage and get one 1/2 off! You can purchase this deal from November 20th to November 27th. Similarly, Members can buy one massage get one free during November 20th to November 27th! In holiday fashion, Elements Massage will have a Cyber Monday sale as well. You can purchase 65$ gift cards for a massage. Steal any of these deals and treat yourself and/or someone else. We hope to help manage your stress in studio soon!