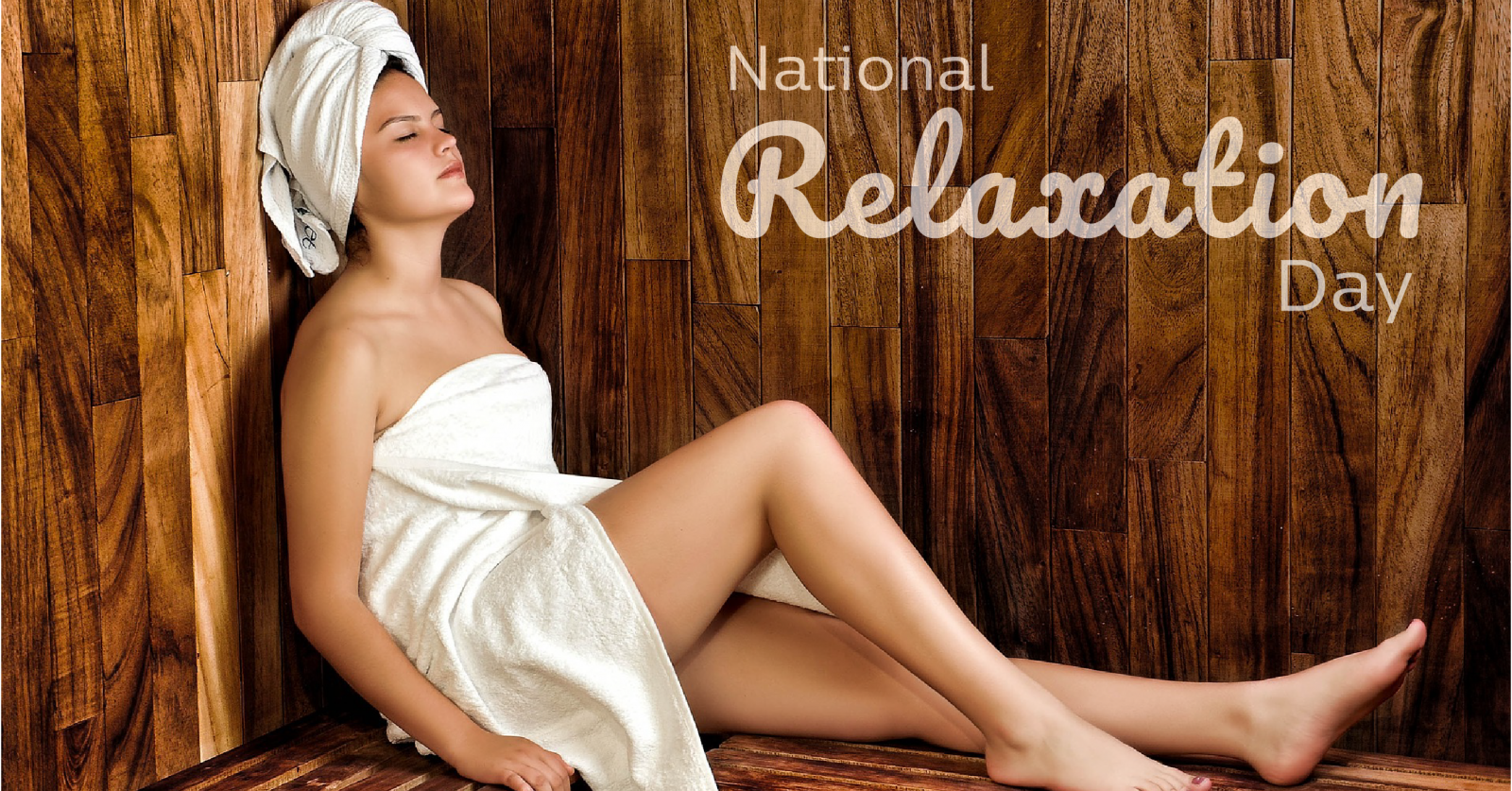 In 1985, National Relaxation Day was enacted because a nine year-old boy proposed the idea. Sean Moeller, the kid with a plan, was definitely onto something. Life can get crazy, hectic, and stressful. Between work, school, family, activities, and everyday life, stress is inevitable. That is what National Relaxation Day is now observed annually on August 15th. It helps remind people to take a step back and relax.
As we all know, stress is inevitable. Everyone experiences it in some form, but learning how to handle it is very important. Constant stress has a negative impact on your physical and mental health. Luckily, there are plenty of ways to help decrease your stress levels that can lead to more relaxation. Between exercise, reading, hanging out with friends, massage therapy, sports, and more, you can choose which is most successful. With August 15th approaching, it is a perfect time to dish out our favorite ideas for stress management and enhancing your relaxation.
Before we list out everything that can successfully lead you to relaxation, it is important to know why decreasing that anxiety and increase tranquility. When your body is stressed, there are many negative affects on your body. The higher the stress levels the more likely you are to develop an illness or fall sick, develop a sleep disability, irritability, fatigue, constipation, tight muscles, restlessness, and more. It can also affect behavior factors like drinking, smoking, nail biting, anger management, moodiness, over or under eating, and procrastination. These are just a few of the endless symptoms that stress can cause if not treated.
Because of what stress does to the body, relaxation is needed. Calming down and lowering that anxiety will help get your mind and body back in order. You will sleep better, eat better, behave better, and overall feel better. It can improve your familial relationships, friends, school grades, work environment, organization at work, finishing tasks, and more. Additionally, lowering those stress levels has a tremendous impact on your internal health. High stress can cause high blood pressure, which can lead to heart attacks. Lowering that stress and anxiety can protect your heart from future damage and lower your risk of strokes, depression, and breast cancer as well.
Now that the importance of relaxation has been outlined, what are the best ways to practice relaxing and keeping those stress levels low almost all of the time? Some certain ideas may immediately come to mind — exercise, hanging out with friends / family, going on vacation, taking a mental health day, or talking to someone. Those are all good ideas, but the list doesn't stop there.
Some of our favorite ways to take a step back and breath slowly are:
-Yoga
-Running
-Reading a book
-Weight lifting
-Going to a movie
-Going out to dinner with family or friends
-Cooking / Baking
-Swimming
-Walking
-Driving along a coast or your favorite road
-Watching sports
-Tennis
-Golf
-Meditate
-Spa
-Massages
Whether you're going to go push yourself in the gym and lift heavy, go for a short run, get lunch with friends, or just talk to someone, there is an idea for everyone. Some may be more successful than others and different activities will work for different people. What you choose to do is not what matters, it is reducing your stress and incorporating more relaxation into your everyday life that will really impact your life.
One of our favorite ways to consistently reduce stress is through massage therapy. Every different therapy and service we offer has relaxation and stress-reducing benefits. The overall concept and idea of getting a massage is to relax the mind, body, and muscles. Through our techniques, we can help you lead a low-stress lifestyle that will keep you on track at work, motivated, and healthy overall. Whether you choose deep tissue, Swedish, aromatherapy, hot stones, cold stones, salt stones, or another service, you will leave more relaxed than ever.
It has also been proven that consistent massage sessions greatly decrease the stress levels in one's life on a daily basis, improve their mental health and wellness, and have the ability to reduce future illnesses, heart attacks, strokes, arthritis, and more. As National Relaxation Day approaches, think about scheduling another massage for you or a loved one. Also, to continue your massage therapy, sign up for the Elements Massage Wellness Program for large savings on monthly massages and special deals every month as well.
What is your favorite way to destress?