When one thinks about the month of July, hot sunny days and the 4th of July are probably what first come to mind. However, this month marks another important time of the year, Social Wellness Month. Social Wellness Month is a perfect time to reflect on your healthy (or not so healthy) choices and embrace new healthy tactics to incorporate into your regular routine. Whether you need to add more physical activity and fitness to your regimen, or alter your food consumption, July is a perfect time to adopt new healthy habits. Because of our strong focus on health and wellness at Elements Massage we thought we could offer some of our favorite lifestyle tweaks so you can take full advantage of Social Wellness Month.
If managing your diet is a problem area, we're here to make it easy, painless, and fun. An easy way to better your food choices is also doing it with family and friends. Choose certain people to start making healthy decisions with you and that way you wont feel alone or deprived in your food selections since everyone around you is doing it too. Another way to incorporate healthier eating is by cooking at home. Get some friends together, select your favorite healthy ingredients, look up a recipe, and make a meal. You could even indulge in a glass of wine during the dinner party; especially red wine, which offers multiple health benefits. By cooking at home you know exactly which ingredients are going into your meal and how much; not to mention you bought them fresh at the grocery store.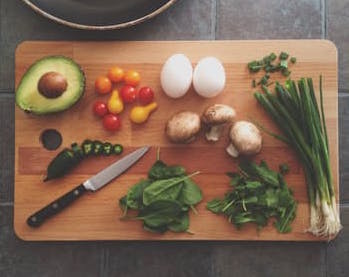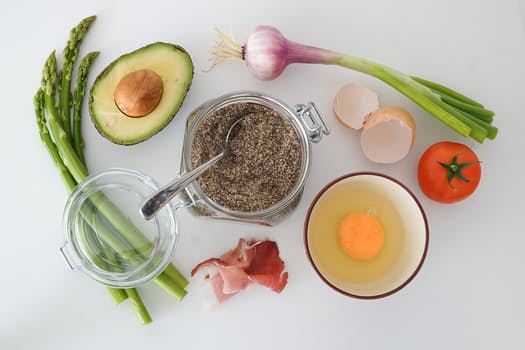 Cooking at home isn't always convenient. If eating out is more your style, we have some ideas for that as well. A rule of thumb when going out to eat is to make sure you are picking protein, produce, and a complex carb. Think of a veggie-loaded salad with meat, or grilled chicken breast with quinoa or rice and vegetables; even steak with sweet potatoes instead of regular potatoes and a salad. For vegetarians, try and incorporate protein via eggs, hard-boiled eggs, beans, tofu, etc. Choosing healthy restaurants ahead of time can ensure you will consume some wholesome ingredients and superfoods. Selecting healthy meals can be done while eating out at breakfast, brunch, lunch, or dinner!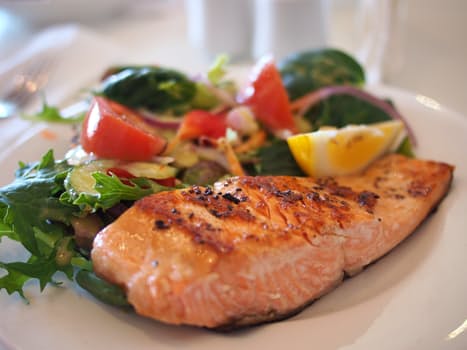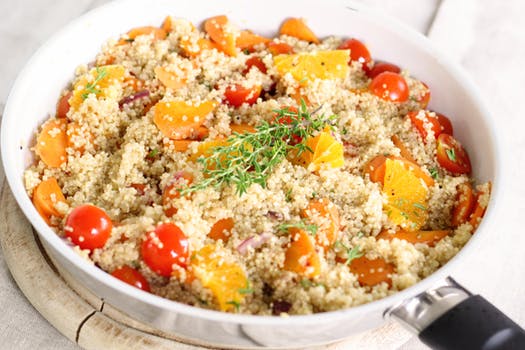 Thankfully, Milwaukee's healthy restaurant scene has been on the rise lately and there are plenty of options for anyone who wants to eat delicious, yet simple foods. If you're craving breakfast or brunch, try out Simple Cafe, On the Way Cafe, Cafe 1505, or First Watch Cafe. All of these places offer amazing meals for any taste buds watching their wellness. Whether you're craving a stack of low-carb pancakes, a veggie omelet, or some hearty oatmeal, you will find healthful food that will satisfy anyone's needs. All of the restaurants mentioned above also serve lunch food. From sandwiches to salads to grain bowls or acai bowls, you will be surprised how delicious healthy can taste. Other lunch places to check out are Refuge Cafe or Urban Beets. Urban Beets is vegan, gluten-free, and paleo friendly. They offer protein-packed meals and snacks with all plant based ingredients; and trust us, you can't even tell.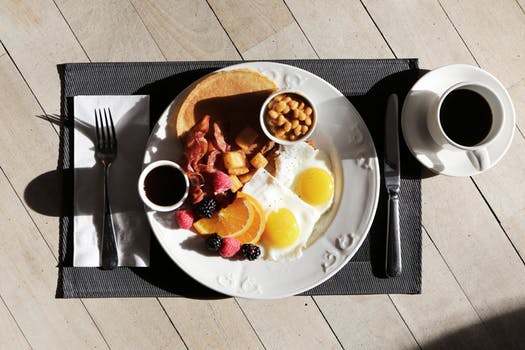 Now if your food choices and healthy eating is in place, physical activity and exercise is another perfect way to incorporate wellness into your routine. Keeping your body moving as much as possible is crucial for everyone. It helps with your metabolism, joints, muscles, limbs, cardiovascular system, and more. Especially for those who have sedentary jobs, finding extra time to add in regular movement to counteract your time at a desk is important. Adding exercise into a full-time job or any busy schedule can be challenging, but once you find the time and an activity you enjoy, fitness will no longer seem like a chore.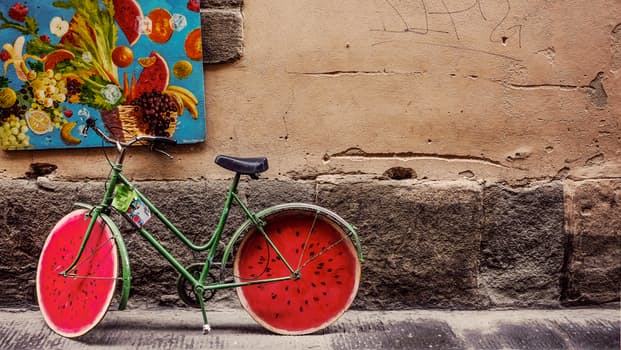 This July grab a friend, your sister, son, daughter, husband, or just spend some quality alone time and start exploring all the different ways you can move. Whether you're looking to simply walk more, begin a new fitness plan, or reach the New Year's resolutions you forgot about, there are plenty of options to chose from. For those looking to up the intensity of their exercise or switch up their fitness regimen, try checking out one of the multiple fitness companies and classes in the Milwaukee area. The fitness scene has been growing tremendously and there are multiple exercise-oriented places we recommend checking out. If you like biking or have been enticed by the recent cycling trend, CycleBar is the place to go.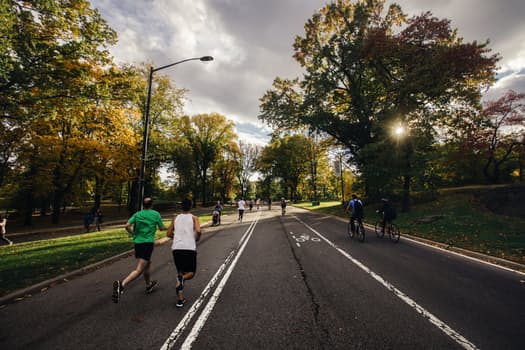 CycleBar recently opened in Mequon on Port Washington Road. They fun and energizing 50 minute class will have you bumping to the beat while blasting calories at the same time. Your first class is free and there are multiple new rider packs to purchase. Also, if you are a student or a teacher classes are only 12 dollars! Signing up for a free class online at CycleBar is a perfect way to treat yourself this wellness month. However, if fitness classes or high intensity intervals are not for you, go for a simple bike ride. Ride a few miles down the street at your own pace or drive to a bike trail and enjoy the nature.
Now, if cycling or biking isn't your cup of tea but high intensity fitness is something you love or are interested in, OrangeTheory Fitness may be your next stop. This class, located on West Mequon Road, is an intense mix of running, rowing, and weightlifting. This full body workout can keep your heart rate up and metabolism running for up to 36 hours after you leave the class. Similar to CycleBar, your first class is free and they have monthly passes and packages that you can try out. Once again, if this is not for you or is too expensive, maybe join a small gym for a month and try out weight lifting and cardio on your own.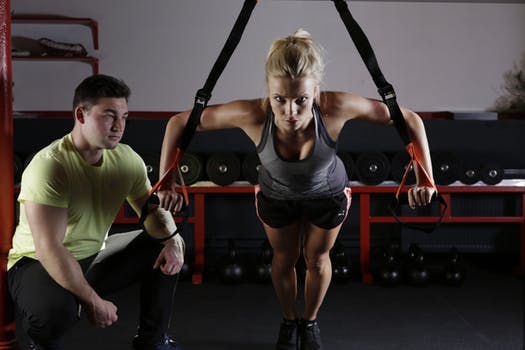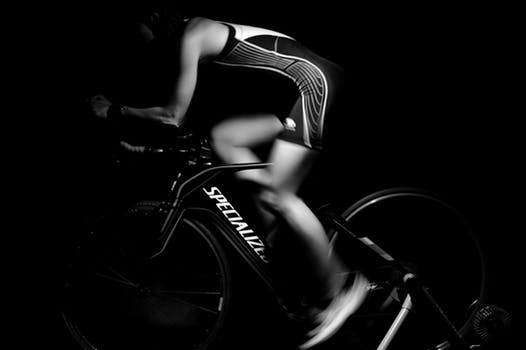 While high intensity interval training (HIIT) workouts and classes are all the rage, they may not interest everyone or even be possible. They can be tough on joints, tendons, injuries, and heart health. So, if you're one who wants something more slow paced but wants to be active or currently recovering from a health issue, there's yoga. Try out Yoga One, Milwaukee Power Yoga, Inner Light Studios, Urban Om, Yoga Six, and Milwaukee Yoga Center, just to name a few. Many of these studios offer free first classes and/or beginner membership packages that are definitely worth looking into. Yoga is a perfect way to stretch out your muscles, relieve stress and tension, and also work your muscles at the same time. Even if you are an intense workout fanatic, yoga is a perfect activity to mix into your routine.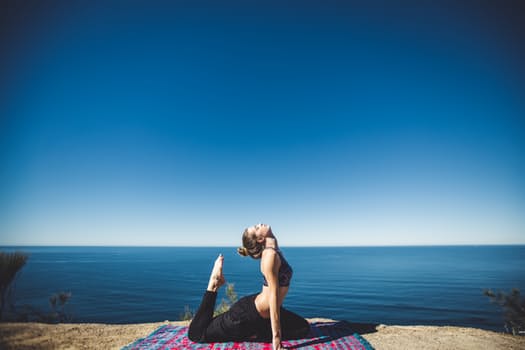 However, joining a yoga studio is not a necessity. Youtube and Google are filled with full-length class videos that you can watch and perform at home. Even if you belong to a studio this is a great resource for when you cannot make a certain class time. Following videos online is also a good way to test out yoga and see if you like it or a way to incorporate friends who may not belong to your studio. Now that it's summer, load a video online, grab a couple friends, go to a park, and do your daily yoga outside. Your body will never think of fitness as a chore again if you exercise while enjoying the warm weather and being with friends.
Other ideas to exercise outside can include hiking, biking, walking, or running. These activities can be done solo or with a group of friends if you need a little more motivation. If hiking is more intriguing to you, take a day trip with some girls or the family to Devil's Lake or Kettle Morraine State Park. Pack a healthy lunch and a camera to capture the amazing views and it won't even feel like you're working out.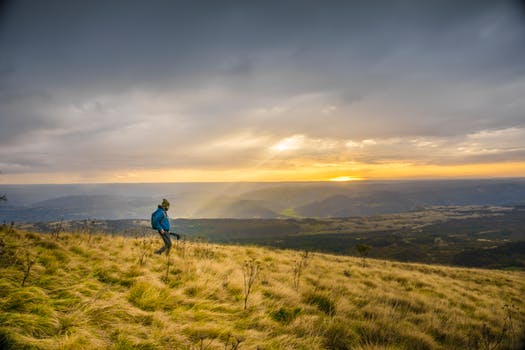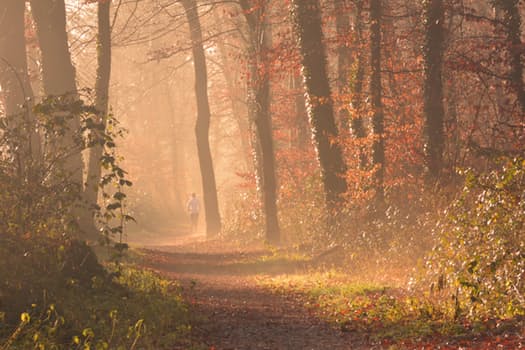 Running, walking, and biking are also great activities to do outside and probably more accessible than hiking paths. If you're more into walking or are unable to run for long periods, drive to the Lake Front Path in downtown Milwaukee for a pretty view. You can also find other people to go with, or start a dog walking company so that you get paid to walk. Overall, try and muster up ideas that will motivate you to walk. The same ideas can be applied to running and biking. Do it with other people, find a way to get paid for it, or find a prettier place than just your neighborhood roads. Once you think of ideas to make exercise more entertaining and enjoyable, it becomes that much easier to do it daily.
Incorporating physical activity into your daily regimen is crucial for your mental and physical health. Adding small bits here and there can tremendously improve your overall health and wellness. Now that July is approaching, really begin to think about how you can increase your amount of physical activity and make it more enjoyable. Your body and mind will thank you as you really think about your food and exercise habits.