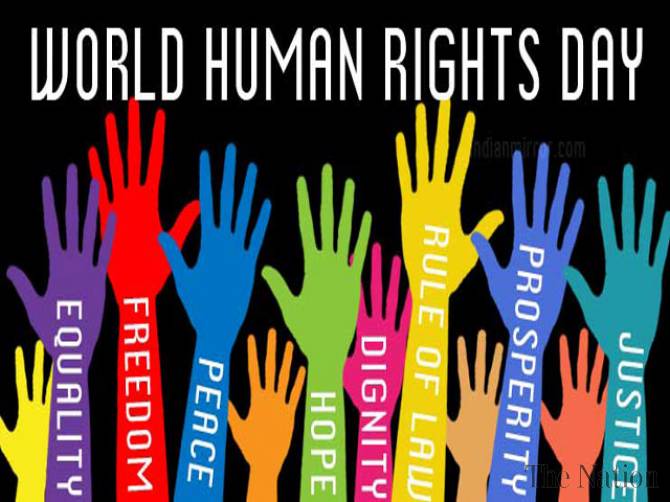 Each year on December 10th, Human Rights Day is observed throughout the world. This is the day that the United Nations General Assembly adopted the Universal Declaration of Human Rights in 1948. Now the day is celebrated annually by countries, cities, organizations, and people around the world celebrate World Human Rights Day.
The enunciation of overall human rights was one of the first major achievements of the new United Nations. The creation and proclamation of Human Rights Day soon followed. This day is marked by both high-level political conferences and meetings as well as cultural events and exhibitions that deal with human rights issues. Many governmental, non-governmental, and civil or social-cause organizations active within the field of human rights schedule special events to celebrate the day. Additionally, not only does December 10th mark this momentous day, but it is also the day when the United Nations Prize in the Field of Human Rights and the Nobel Peace Prize are awarded every 5 years.
Coming up on its 70th Anniversary, the UN has kicked off a year-long campaign. The Declaration of Human Rights was « a millstone document that proclaimed the inalienable rights which everyone is inherently entitled to as a human being —regardless of rase, color, religion, sex, language, political or other opinion, national or social sign, property, birth or other status. » It is the most translated document in the world and available in more than 500 languages.
The original document was drafted by representatives of diverse legal and cultural backgrounds from all over the world. It sets out universal values and a common standard of achievement for all people and all nations. It proclaims the equal dignity and worth of every person, and thanks to the declaration, the dignity of millions of people have been uplifted. Even 70 years later, the promises the declaration discusses have yet to be fully realized. The UN talks about how the Universal Declaration of Human Rights empowers everyone. The principles that were chosen in 1948 are still relevant today and we need to stand up for our rights, as well as the human rights of others. As individuals we are still able to take action in our daily lives by upholding our rights and promote the kinship of all human beings.
This year, #StandUp4HumanRights is a way you are able to participate in Human Rights Day and the 70th Anniversary campaign. Using this hashtag throughout social media platforms can help others realize that it empowers us all and human rights are relevant to everyone, everyday. Similarly, our shared humanity is rooted in these universal values of equality, justice, freedom to prevent violence and sustain peace. The hashtag can stand for much, much more as well and is just a simple way to be involved this year.
The pure recognition and knowledge of your basic human rights is also a simple way to observe this day. Take time to appreciate the effect this resolution has had on your life and the lives of other people in the last 70 years. Whether you're noticing charitable work in your neighborhood, a national effort of some kind, or something else, the effects of this declaration are constantly surrounding us. Another way to get involved is to take action in what you see, rather than just observing. Make a donation to a human rights organization, volunteer, educate yourself about what else you could do, or help those fighting the good fight. A gesture on this day doesn't have to be grand, it just needs to be a simple gesture that helps people realize you are on their side.
Want to learn more about this day and how to celebrate? Visit the United Nations Website: http://www.un.org/en/events/humanrightsday/
Have any other suggestions about how to observe this great day? Let us know next time you come in for a massage!