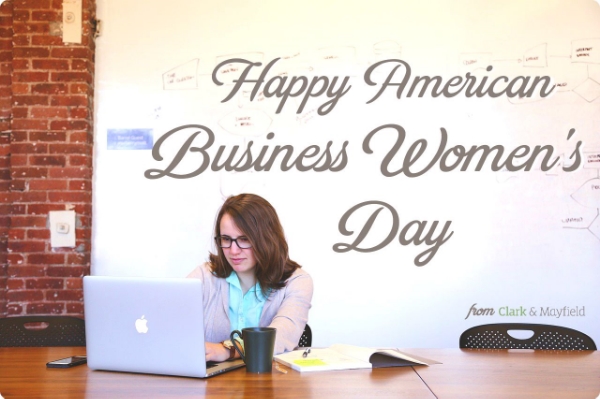 American Business Women's Day is observed annually on September 22nd as a way to honor and reflect on the contributions and accomplishments of women in the workforce. It is a way to recognize the millions of women who are not only greatly accomplished in the workforce, but also the millions of female business owners in the United States. September 22nd brings together businesses women of diverse occupations to connect through leadership, education, and national recognition for what they have been to do in the workforce.
The first American Business Women's Day was sponsored by the American Business Women's Association in 1982. Following the sponsorship in 1982, it was recognized by Congressional Proclamation in 1983 and 1986 and continues to be celebrated to this day. Now, people can also observe by posting the #AmericanBusinessWomensDay on social media.
This National Holiday commemorates over 68 million females in the workforce and business world. In addition to the 68 million businesswomen, there are 7.7 million women business owners who are recognized this day as well. It provides a time for females to celebrate their accomplishments as they gain more equality and recognition in the workforce, both nationally and globally.
As September 22nd approaches, help celebrate the female workers in your life. Gift them a massage to help them relax after a long week at work, post about them on social media, tell them how proud you are, or anything else. Elements Massage Whitefish Bay offers several relaxing massage therapies that are perfect for any to stay relaxed and treat themselves after a lot of hard work. Between deep tissue, hot or cold stones, himalayan salt therapy, and more, there are plenty of ways to help celebrate working women.
Also, for those women out there who are within the 68 million workers, join our monthly wellness plan to get the regular relaxation you need. Get monthly massages and special promotions for members only to reward yourself. Stop into our studio on Silver Spring or look online for more information regarding our wellness program. You go, girl.