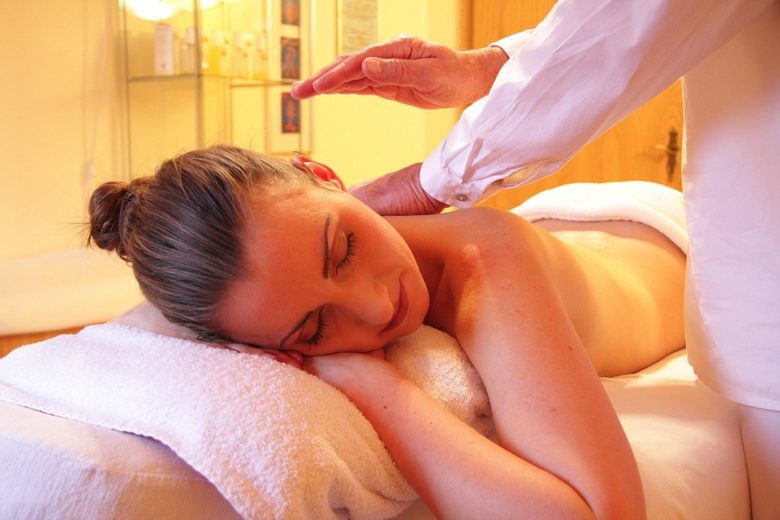 If you can't remember the last time you woke up without pain, you aren't alone. Globally, an astounding 1.5 billion people suffer from chronic pain, and more than 100 million of them reside in the United States. Many men and women attempt to soothe their pain with prescription medications. And while those medications can be effective, they can also have negative side effects and may even lead to an addiction. If you're hoping to reduce your use of medications or you simply want to try something new, schedule massage therapy for your aching joints and muscles.

Is Massage Therapy Right for My Condition?
Massage therapy is not an option for everyone, but numerous health conditions may improve with the healing strokes of a skilled masseuse. Here are some common conditions that may benefit from massage therapy:
● Fibromyalgia
● Arthritis
● Spinal stenosis
● Chronic myofascial pain syndrome
● Post-concussion syndrome
● Multiple sclerosis
● Neuralgia
● Colitis
● Headaches
● Anxiety
● Depression
You can opt for a full-body massage or request that the massage specialist address a particular region of your body, such as your feet or shoulders. Sometimes massage therapy isn't safe for pregnant women or people who bruise easily, and it may make you feel worse if you have internal damage from a severe injury or health condition. Make sure you check with your doctor before scheduling a massage so that you can potentially avoid triggering new symptoms or increasing your level of discomfort.
Notify your massage therapist about all medical conditions prior to receiving your first treatment. You may want to interview multiple massage specialists prior to selecting one for your unique medical needs, especially if you need treatment for a specific area of your body. Sometimes insurance covers massage treatments, so talk to your provider before you make an appointment.

What Are Some Popular Types of Massage?
There are 5 well-known types of massage: Swedish, craniosacral therapy, myofascial release, deep tissue, and trigger point treatments. The type you choose depends on your current state of health, your tolerance for pain, and your long-term symptom-relief goals.
Swedish massage helps tense muscles relax. This is an excellent option for people who have full-body muscle tightness due to anxiety or depression, as well as people who hurt from head to toe without a specific cause. You can also generally use Swedish massage if you have fibromyalgia.
Craniosacral therapy is commonly used to treat neck and shoulder pain. It's also a popular option for people with post-concussion syndrome, but hold off on treatment if you have bleeding in your brain or a fractured skull. Your doctor can let you know when your body can safely undergo craniosacral therapy.
Myofascial release helps alleviate pain from fibromyalgia or chronic fatigue syndrome. A skilled practitioner releases specific points to relieve pain throughout your body.
Deep tissue massage is popular with people who have severe pain as the result of scar tissue. This intense massage can cause discomfort in some people, so it's not ideal for people with neuralgia or fibromyalgia.
Trigger point treatments may help relieve migraines. This treatment goes deeper into the muscles than myofascial release but not as far as a deep tissue massage.

How Should I Prepare for a Massage?
Massage is often a soothing, therapeutic experience, but it still requires some preparation on your end. Drink plenty of water and eat a light, nutritious meal prior to each massage appointment. Sometimes a massage makes people dehydrated or lightheaded, so it's important that you don't skip these steps.
Stretch your muscles by performing gentle exercises such as yoga or swimming. You can also go for a walk or short hike with your dog for a fun yet effective way to loosen your muscles-- being with your pet also boosts your mood so you'll get mental health benefits from your exercise together as well.

What Do I Need to Do After a Massage?
After a massage ends, take it easy for a while. You can generally return to work or school immediately after massage therapy, but you may want to go home and relax. Unwind with a refreshing fruit smoothie and your favorite book, or stroll through the park with your pet.
Follow the massage therapist's instructions carefully. She may ask that you abstain from heavy lifting or other physical activities until your next appointment. Some massage therapists also touch base with your primary care physician, physical therapist, or chiropractor to create a complementary treatment plan. You don't have to live with excruciating pain. Contact a massage therapist to learn more about how you can possibly benefit from a soothing massage.
Image provided by Author via Pixabay