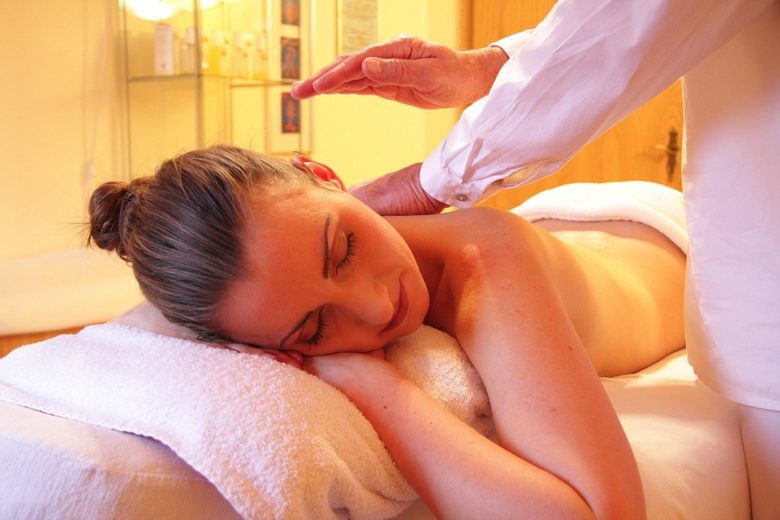 Living with chronic pain is not easy. Patients often have to choose between relying on painkillers that have their own set of unpleasant side effects or dealing with pain all day, every day. The good news is, there is a third option for chronic pain sufferers: making lifestyle changes to minimize pain. Our guide to minimizing pain by reworking your home life and daily habits will help you find some relief.
Stick to a Healthy Daily Routine
A healthy daily routine begins with going to bed and getting up at the same time each morning, seven days a week. Your body and mind will have a much easier time getting into a rhythm if you have regular sleep times. Better sleep reduces fatigue and helps you deal with your pain more effectively. Consistent sleep also helps improve concentration, memory, mood and energy levels, weight control, and immunity. You should also avoid naps to maintain your regular sleep schedule.
A healthy daily routine also includes eating at approximately the same times each day. Studies show that eating at the same time every day results in lower blood pressure and BMIs than people who eat at random times throughout the day. Researchers are finding that your appetite, digestion, and metabolism are linked to your circadian rhythms much like your sleep is. By fueling your body at the same time each day, you will maintain consistent blood sugar, energy levels, and hydration, all of which helps you feel better.
Of course, a healthy daily routine also should include no fewer than 30 minutes of exercise. Doctors recommend exercise for people living with chronic pain because it releases endorphins that aid in blocking pain. Depending on your level of pain, you should begin slowly with walking outdoors or on a treadmill and then build up to more aerobic activity when you are able. Other exercises that minimize chronic pain include muscle strengthening and flexibility exercises. These types of exercise promote good posture, improve the strength of your abdomen, and help you defend against back pain.
Build a Support System
One of the more difficult aspects of living with chronic pain is finding support from loved ones who do not understand what you are going through. Because chronic pain is often invisible, friends and family members cannot fully grasp what you deal with on a daily basis, even if they have the best intentions. If you lack a support system, you may be at a higher risk of depression, which can aggravate your chronic pain.
Building a support system will help you avoid isolation and loneliness. You may find support from a local organization, a support group of fellow chronic pain sufferers, or a group therapy session. Some people find success in joining local groups, while others are more comfortable finding support online. Contribute to the discussions and get involved, and you'll soon find that you feel better just because you are contributing and helping others.
Find a Home Therapy That Works for You
Finding a home therapy that minimizes your pain is important, too. You spend a great deal of time in your home, so you need to transform it into a place that gives you some relief.
First of all, it's important to know that certain elements of your home could aggravate your chronic pain. Damp environments, mold, the prevalence of certain chemicals are all examples of factors that can increase chronic pain symptoms. One possible solution is to move to a home with fewer problems. While this is certainly a drastic decision, if your chronic pain is bad enough, it's one you might want to consider. If you decide to go with this option, be sure to address your specific needs with your real estate agent so they can keep them in mind when looking for homes to show you.
If your home isn't the problem, there are therapies you can do yourself at home that can help.
Some people living with chronic pain find that using pure essential oils at home as aromatherapy relieves stress, anxiety, and pain. The essential oils penetrate your cells quickly and improve pain-causing inflammation. A few of the most effective essential oils for treating chronic pain include basil, peppermint, wintergreen, clove, lavender, sandalwood, helichrysum, Idaho Balsam Fir, spruce, and palo santo.
Other people find that listening to music at home is an effective way to minimize chronic pain. In fact, studies find that music therapy lowers stress, improves comfort, and manages pain for people. Medical facilities use music to improve patients' moods, promote movement, and relieve muscle tension for relaxation. Music also helps slow breathing and heart rates. And, when people listen to their favorite music, they minimize their pain, stay comfortable, and relax more easily.
Managing chronic pain has to start at home, and by establishing a healthy daily routine, building a support system, and finding a home therapy that works for you, you have a better chance of finding relief where and when you need it most.
Image via Pixabay by obpia30