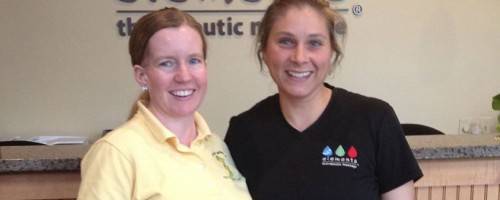 Westford client finds pain relief from fibromyalgia
Jul 6, 2014
Massage is one of the key elements that helps Elements Massage of Westford clients, Kerry, live a healthy and active lifestyle, even with the debilitating pain that can be associated with Fibromyalgia. By incorporating massage into her life on a weekly basis, she is able to enjoy the mental and physical benefits associated with the power of human touch and having a massage therapist that she can trust to listen to what she needs.
Share your thoughts, leave a comment!
Comments (0)
The Elements Way.®
Therapeutic, handcrafted, and personalized massage.
Our Studio Location
Elements MassageNeedham
855 Highland Ave
Needham Heights, MA 02494
p. (781) 444-5544
View Map Favorite
Hours of Operation
Mon - Sun 9am - 9pm