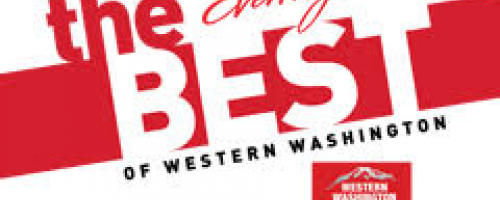 Elements Massage voted Best of Western Washington!
Dec 23, 2015
BEST Massage
Elements Massage of Greater Seattle has been voted 3rd place in the Best Massage Category for the 2015 Best of Western Washington awards! Awards are based on more than 283,000 votes from local Western Washington-area experts and we're so honored that you, our wonderful and loyal clients, took time to vote for us. We appreciate each and every one of you and we can't wait to see what 2016 will bring.
Click here to see the results!
At Elements Massage™, we do one thing: massage, and we are proud that our high client satisfaction scores confirm that we do it better than anyone else in the industry.
Experience the difference with our month-to-month membership program, the Elements Wellness Program™, and our satisfaction guarantee, The Elements Promise™ — all built around our therapeutic, handcrafted, and personalized approach to massage that we call The Elements Way®.
Share your thoughts, leave a comment!
Comments (0)
The Elements Way.®
Therapeutic, handcrafted, and personalized massage.
Our Studio Location
Elements MassageIssaquah
Gilman's Corner
680 NW Gilman Blvd
Suite A
Issaquah, WA 98027
p. (425) 427-6562
f. (425) 391-2760
View Map Favorite
Hours of Operation
Mon - Sun 9am - 9pm
Open Every Day except July 4th, Thanksgiving and Christmas Day. Limited hours on Christmas Eve, New Year's Eve and New Year's Day.