Page 1 of 5 Next »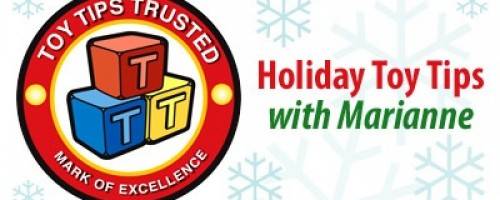 Marianne Szymanski Dec 13, 2013 News
Our independent Toy Tips to help you choose smart toy choices this Holiday Season.
Don't get caught up in the "Hot" toy hoopla or must-haves that you think your kids won't be happy without. Our independent TOY TIPS will help you choose
smart toy choices your kids will play with over and over. A good toy is one that is age and skill appropriate that holds a child's current interests. The more you personalize a selection, the better the play experience for your child.
View toys as learning tools building life skills.
Allow children to identify their own strengths with self-discovery toys. Toys that they play with alone such as science activity kits, magic kits and dolls help teach important lessons about responsibility values and respect for others.
Page 1 of 5 Next »