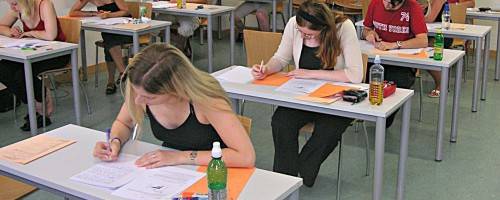 Reduce the Stress of Getting Through Finals
Jun 11, 2014
As summer settles in and academic years wrap up in the last few parts of the country, stress levels for both students and their parents can be elevated. To help manage this commonly stressful transition time, parents and students can turn to the following quick and easy tension-easing tips.
Share your thoughts, leave a comment!
Comments (0)
The Elements Way.®
Therapeutic, handcrafted, and personalized massage.
Our Studio Location
Elements MassageNeedham
855 Highland Ave
Needham Heights, MA 02494
p. (781) 444-5544
View Map Favorite
Hours of Operation
Mon - Sun 9am - 9pm