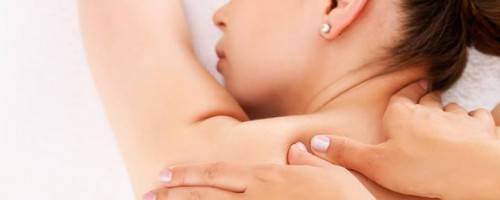 Fabulous Friday Feedback
Mar 13, 2014
Some Fabulous Friday Feedback from the Elements Von Karman, CA studio. Beth V. visited and had this to say:

"I have had professional massages for years and have had another massage membership, but I knew from my first visit that Elements was my place. I have felt genuinely welcomed, comfortable in the surroundings and decor, and serviced promptly. I used to wait in line for as long as 10 minutes at my other place just to check in, and again to check out! And once I was in, I waited again in a robe among a dozen other people for my massage therapist to come get me! At Elements, I am anticipated and they are ready for me at my scheduled time. The whole experience is calming and takes away my stress! But, by far, the best selling point for me was the massage itself. It was and is not formulaic, like I was used to. Instead, Carol listens to what I need, and she gets right to it! I know that whatever ache or pain I have, Carol will work on that with her expert hands! I can't say enough about this place! And in all of this, I don't feel trapped in my membership! At any point I can say, "That's enough!" and I'm out in a month! I don't think that will ever happen!"
Share your thoughts, leave a comment!
Comments (0)