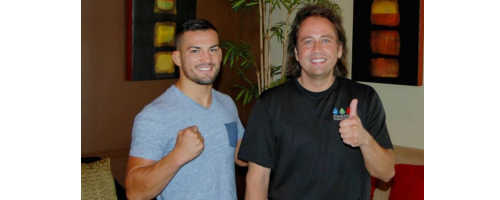 Competitive Edge in Sport Fighting with Massage
Sep 25, 2014
Routine massage therapy is essential for keeping your muscles relaxed and healthy whether you're an average person who regularly works out or competes in local weekend endurance events. But, when you're a professional UFC fighter like Mirsad Bektic, weekly massages from the Elements Therapeutic Massage- Coral Springs are essential for him to consistently train hard and successfully compete at such an elite level.
Share your thoughts, leave a comment!
Comments (0)
The Elements Way.®
Therapeutic, handcrafted, and personalized massage.
Our Studio Location
Elements MassageNeedham
855 Highland Ave
Needham Heights, MA 02494
p. (781) 444-5544
View Map Favorite
Hours of Operation
Mon - Sun 9am - 9pm