Peak Performance - Sports Massage - Stay on Top of Your Game!
Aug 1, 2010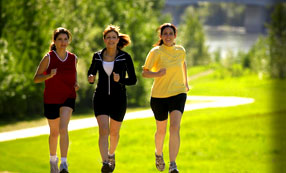 Many weekend athletes can benefit from sports massage just as much as the professional athlete. In fact it has been used since 776 BC by athletics before the Olympic Games. It helps maintain peak condition, flush wastes from muscles and should warm-up your muscles before an event. As a matter of fact some of our golfers refer to it as their secret weapon.
Most people don't realize how much they can benefit. Regular massage is good for stress management, pain relief, increased mobility and general health maintenance, sports massage can help to avoid injury and aid in a quicker recovery of physical strains and stresses.
And yes you still need a good warm up, stretch & excercise before your athletic event.
Your therapist is versed in techniques that help the process of warming up the muscles and getting the blood flowing to your limbs. Before an event it is not a relaxing massage per se, it is more of a rapid & light technique, so that you are energized and ready to go. The slower deeper strokes are used for after the event to flush the muscles of toxins.
Always be sure to drink lots of water during and following activities and massage, so that it can flush out the toxins properly and rehydrate your body.
Be sure and tell your therapist about your sport
and let them help you be at your peak performance.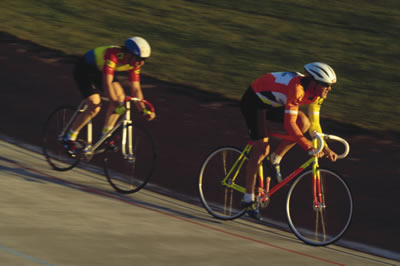 Our therapists listen to your needs and deploy the proper techniques to give you a truly
therapeutic experience. Only by highly trained and qualified therapists. Your time at any
elements studio will be the most relaxing, rejuvenating and refreshing part of your day.
We use only the highest quality lotions and oils, that are organic, hypo allergenic, nut free,
filled with vitamins, nutrients and essential oils that are fantastic for the skin.
For the best massage at an affordable price in a luxurious setting. Conveniently located in the
Southfork Pointe Shopping Center near Lowes and Home Goods.
In Good Health,

Cheri & Jim White

And All the Elements Staff
Elements Therapeutic Massage
We Have the Best Therapists in LV, try one or all, each of them has a very unique style: Heather, Alison, Susan, Christopher, Zack & Zaz
Save

$20

Come in and get a Relaxing Massage, you deserve to indulge yourself.

Offer good toward any regular priced massage. May be used toward

package purchases, monthly special excluded. No cash redemption,

not valid with other offers. Call 702.243.3386 to schedule today!

Offer Expires: Aug 31, 2011

Good only at: Elements Therapeutic Massage of Henderson
Elements Therapeutic Massage | Call 702.243.3386 | 2970 St. Rose Parkway Suite 130 | Henderson | NV | 89052
Share your thoughts, leave a comment!
Comments (0)