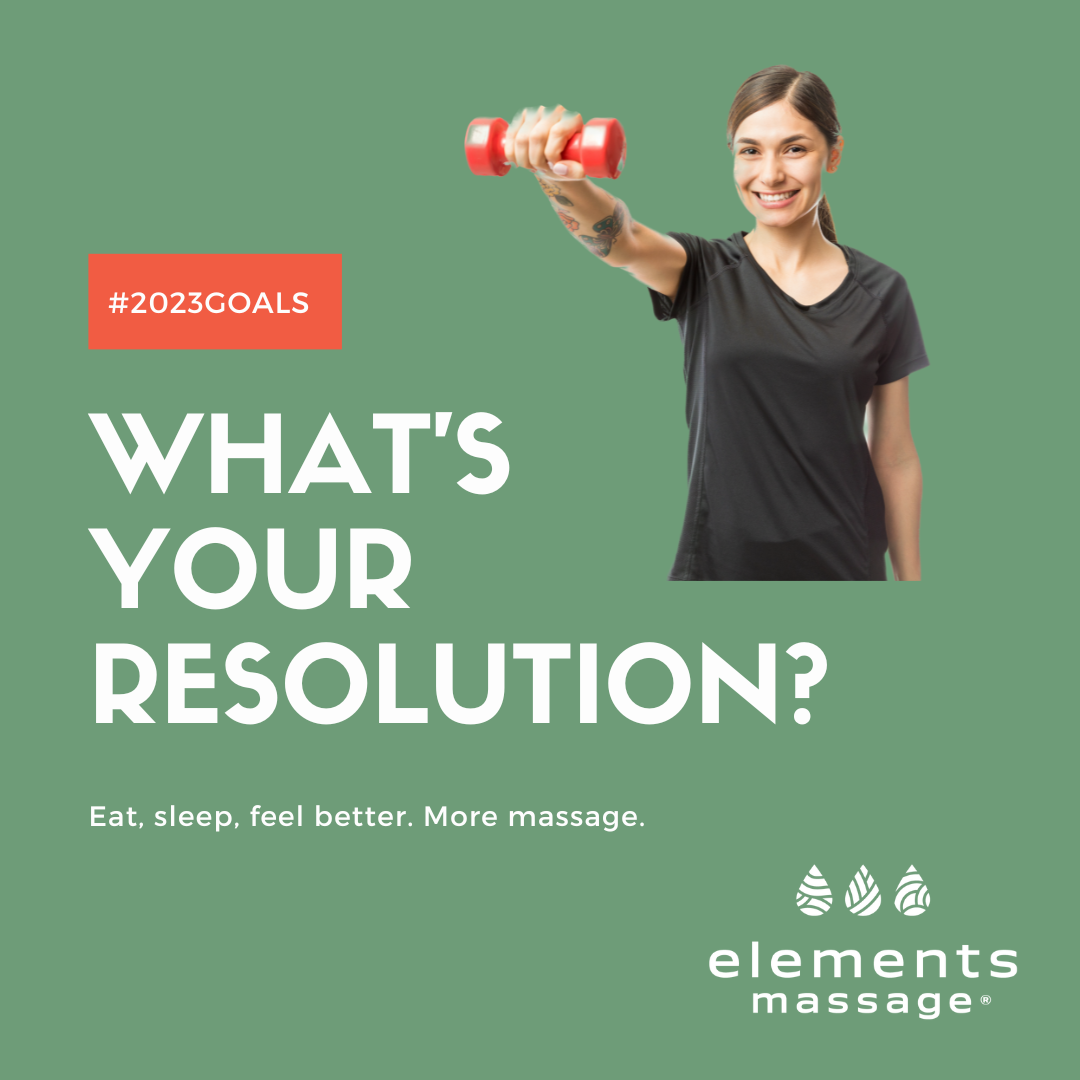 'Tis the season - for New Year's resolutions. I personally have shifted to the idea of Intentions. Either way, for many of us, it's time to recommit to wellness, and specifically, to fitness. Am I the only person whose body is screaming reminders that the world has (mostly) returned to a pre-pandemic normal (enough)? And it screamed even louder the first time I did what I thought was a light and easy warmup workout. Nothing will deter a person from their workout resolution faster than pain - luckily I have access to a number of talented massage therapists who can help get me through it.
It's no secret that physical fitness has many positive benefits for a person's mind and body, and that massage therapy can help improve overall health and wellness. Combining massage with physical activity can push us even further in reaching our wellness goals.
If you're hitting the gym and pushing your body to new limits, consider adding massage therapy to your health and fitness routine to supercharge your workouts and improve your overall sense of wellbeing. Massage helps with muscle strength and can greatly improve recovery time, improving an individual's ability to train.
Physical activity is known to lower the risk for disease, relieve stress and release happy hormones, called endorphins, which put people in a generally better mood. Studies show strong evidence that physical activity in adults can lower the risk of early death, coronary heart disease, stroke, high blood pressure, adverse blood lipid profiles, type 2 diabetes, metabolic syndrome and colon cancer. Physical activity can improve cardio-respiratory and muscular fitness, as well as cognitive function, and help prevent weight gain and falls.
Marry that to massage therapy, which helps to improve activity and efficiency by reducing pain, prevents injury, encourages mental focus and shortens recovery time between workouts; and the match is naturally beneficial.
Massage is a great option before your next workout as it not only improves conditioning, but it can help you maintain peak performance. Additionally, reducing stress can help the body recover faster from injury and relax tight muscles that can cause injuries.
These benefits do not discriminate by age or physical fitness level. High school athletes can benefit from massage just as much as a retiree who hits the golf course a few days a week. Individuals who participate in exercise and are looking to gain that extra edge and overall well-being need to relax a little ... on the massage table.